Ottolenghi Flavor & Smithey Oval Roaster Giveaway
November 24, 2020 by Jenny
Enter our US giveaway to win one copy of Ottolenghi Flavor by Yotam Ottolenghi, Ixta Belfrage, and Tara Wigley and a Smithey Oval Roaster.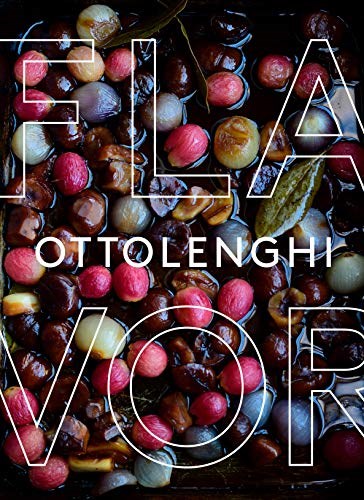 Ottolenghi's latest book is supercalifragilisticexpialidocious – I had to use that "word" because I am sure you are tired of amazing, gorgeous, beautiful as am I. I made two recipes from this title (and plan on making more!) and they were incredible. I could live on these two dishes: the Spicy roast potatoes with tahini and soy and the Curried carrot mash with brown butter (photos below). This month we cooked from Flavor in the EYB Cookbook Club and you can see our members' tempting photos in our club summary.
It seems Darcie and I have bad luck with autographed copies of special books. While she was making the Sweet potato in tomato, lime and cardamom sauce featured in our EYBCC summary, she accidentally spilled olive oil on her autographed UK version of the book. I confessed to buying the same myself – and one day later spilled Diet Pepsi on its sacred pages. Well, it just goes to show that a good cookbook has stains, splashes, and is well-loved (I don't share my Diet Pepsi with anyone).
Our

features a selection of the gorgeous images inside this book. There are five online recipes you can try now:
Along with a copy of Ottolenghi's Flavor, our friends at Smithey Ironware Co. will send one lucky winner their latest cookware piece – the carbon steel oval roaster. I have no qualms in stating that I'm the equivalent of the notoriously man-hungry Blanche Devereaux – when it comes to cookware. Blanche wanted all the men – I want all the cookware. However, I have some guidelines for my obsession, the cookware must be of high quality that also looks beautiful. Smithey's line is both.
This oval roaster was designed in collaboration with renowned Charleston artisan and blacksmith, Robert Thomas to reflect the look of 18th and 19th-century pieces. Read more about this particular piece on the Smithey site and their story here.
It will look so lovely on my Thanksgiving table this week and I'll come back with another photo showing it off. I'm debating which sweet potato recipe to use from Flavor, which sounds best to you?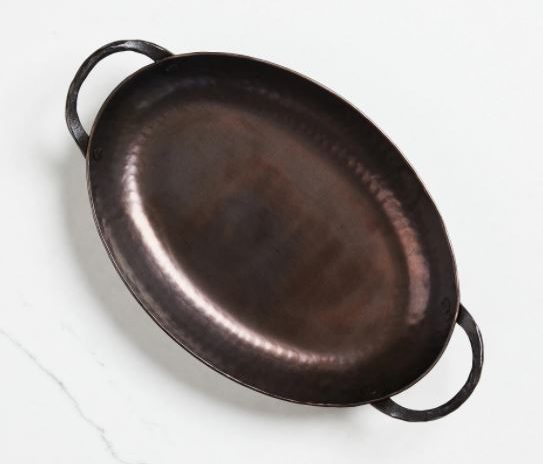 Special thanks to Ten Speed Press for providing a copy of Flavor for my review and to Smithey Ironworks Co for providing an oval roaster for my use. Look for more special giveaways featuring cookbooks and cookware and products as we build-up to the holidays and new year!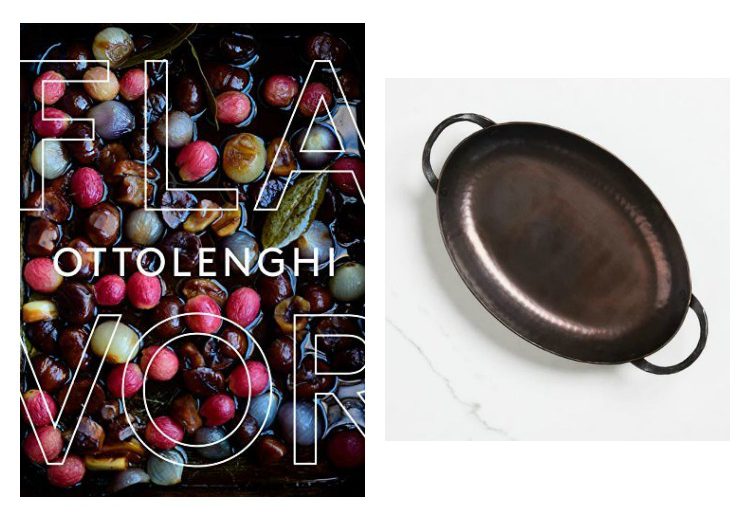 We have a copy of this title a gorgeous oval roaster in our giveaway open to US members. Entry options include answering the following questions in the comments section of this blog post.
Which recipe in the index of this title would you make first?
Visit Smithey and leave a comment about which of their products that you hope to find under your tree.
Please note that you must be logged into the Rafflecopter contest before posting or your entry won't be counted. For more information on this process, please see our step-by-step help post and this forum post. Once you log in and enter your member name you will be directed to the next entry option – the blog comment. After that, there are additional options that you can complete for more entries. Be sure to check your spam filters to receive our email notifications. Prizes can take up to 6 weeks to arrive from the publishers. If you are not already a Member, you can join at no cost. The contest ends at midnight on April 30th, 2021.
a Rafflecopter giveaway