Parwana Cookbook Giveaway & Quick Bites
November 18, 2020 by Jenny
Enter our giveaway to win two copies open to US members provided by Interlink Publishing and two copies open to the UK/AU provided by Murdoch books with one additional copy provided by Eat Your Books worldwide of Parwana: Recipes and Stories from an Afghan Kitchen by Durkhanai, Farida, and with assistance from Fatema Ayubi.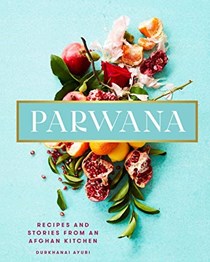 Often we are told not to judge a book by its cover. In the case of Parwana we can do just that. The gorgeous cover is a true reflection of this book's content. The imagery is vibrant, the dishes covered are approachable and exciting, and the narrative within these pages is inspirational.
At Parwana, we believe that even loss and suffering can forge beauty and generosity. It is in this spirit that diners at Parwana are welcomed like guests into a home, and treated to the culinary pleasures of age-old secrets of traditional Afghan cuisine – a cuisine which encapsulates the often forgotten aspects of interconnection that shape the human story.

(Quote from home page on Parwana's restaurant website.)
When you read the Ayubi family's story you will feel the passion that they share for food, family, and friends, and tradition. Be warned, you may fall in love with them as I have. Get to know them a little better in our Quick Bites article below. Durkhanai Ayubi and her mother Farida are an inspiration; taking a glimpse into their world makes me want to be a better cook, a better host, and most importantly a better person.
Our

takes you inside this beautiful book and features the following

---
QUICK BITES
My name is Durkhanai Ayubi, and my mother is Farida Ayubi. For this post, I've also asked my mum the same questions and included her answers here, in the same spirit of working together on our book.
I was born in Afghanistan, and my family migrated to Australia in 1985 at the height of the Cold War in Afghanistan. I finished university with a degree in Chemistry, and I have worked as a policy analyst as well as served on a number of boards, including Writers Victoria, Migrant Resource Centre and the Melbourne University Social Equity Institute. These days, my day to day involves working across our family restaurants, Parwana, while also writing various pieces that relate to challenging the confinements set by dominant narratives, to surface a more boundless vision of ourselves. I am a Fellow of the Atlantic Fellowship – a Fellowship based out of Oxford in the UK – which focuses on global issues of social equity.
My mother Farida was born in Afghanistan and worked there as a primary school teacher. She has five daughters, and a love for food, literature, and poetry. After moving to Australia, she stayed connected to traditional Afghan culture and her own ancestral ways through recipes passed down to her from her own foremothers and forefathers. What started as catering for events within the community, eventually evolved into the opening of Parwana – with a vision to share traditional Afghan cuisine with those in our new home in Adelaide, while preserving and staying tethered to our own history and memories. Her days are filled with cooking and serving food at Parwana.
Q: What first triggered your interest in cooking? Your first cooking memory?
A: I'll start with mum. She recalls having a love for cooking from a very young age – a natural inclination towards it. She says it runs in her blood – both her own mother and father loved cooking and were naturally talented. Her mother passed away when she and her other siblings were all quite young, and they were raised by their father. He encouraged them to follow their passions, and for my mum, this meant being surrounded by many others preparing food and absorbing recipes and techniques of traditional Afghan cuisine. This was a love that remained within her and continued to grow throughout her life. Some of her earliest memories of cooking are when she was four or five and would try to make halwah – a traditional sweet, made to commemorate auspicious occasions, that requires extensive stirring to create a texture that is the right mix of sticky and grainy. She would tip into a big pot all the ingredients she could find, and stir and stir, and then hide the pot overnight hoping it would miraculously turn into halwah.
By the time we moved to Australia (when I was just two), my earliest memories of cooking are all communal. Most of the rituals surrounding Afghan cuisine involves preparing food alongside others. This included helping my mum make shaami kebab (a type of rolled up kebab with a soft interior, and a delicate crispy shell) with hand-cut potato chips for our birthday parties when we were kids. I also have strong memories of making dumpling dishes all together – which includes making the dough, rolling it out, filling the dumplings, and folding them intricately. I still remember a satisfying sense of achievement when I first managed to fold my mantu right! My interest in cooking stems from, like my mum, always being surrounded by it. For us, as migrants to Australia, food became many things – a space of communality, a cultural tether, a way to invite others into our history, and a way to contribute to the multiplicity of narratives that our societies should reflect.
Q: If you had to describe your cooking style, what would it be?
A: My mum describes her cooking style as traditional and reflective of the ingredients and techniques embedded in Afghan cuisine. Such traditional cooking is often intuitive and depends on looking, listening, and tasting, rather than on strict measurements for ingredients or set cooking times.
I would describe my cooking style as the same – traditional and very much mainly rooted in my own ancestral heritage and what my mother and others in the family have taught me – but also fused with the influence of having been raised in Australia, and having ready access to the numerous traditional cuisines so generously on offer by migrant and diaspora communities who have settled here. An added influence on my cooking comes from my husband, who is English, a wonderful cook himself (luckily for me!) and who has spent time living and travelling in Europe and particularly in Spain, where he picked up techniques that enhance his own cooking. At our house, these elements and styles often all combine together, to make for a culturally intertwined feast.
Q: Are you a cookbook collector? If so, tell us about your collection and what you look for in a cookbook.
A: Yes, we both love cookbooks. My mum has some old traditional books and also loves to collect books capturing cuisines from all over the world. She is drawn to these cookbooks because they help her expand her own knowledge, and to draw on similarities and differences with her own cooking style. One of her favourite genres is Middle Eastern cuisine, particularly Lebanese.
One of my own favourite books is called With Our Own Hands by Jamila Haider and Frederik van Oudenhoven. It is beautiful and captures the rituals and ingredients surrounding food in remote parts of Afghanistan, including high in its mountainous regions. It shows how so much of food and the rituals surrounding it is shaped by geography and depends upon the passing down of knowledge from one generation to the next.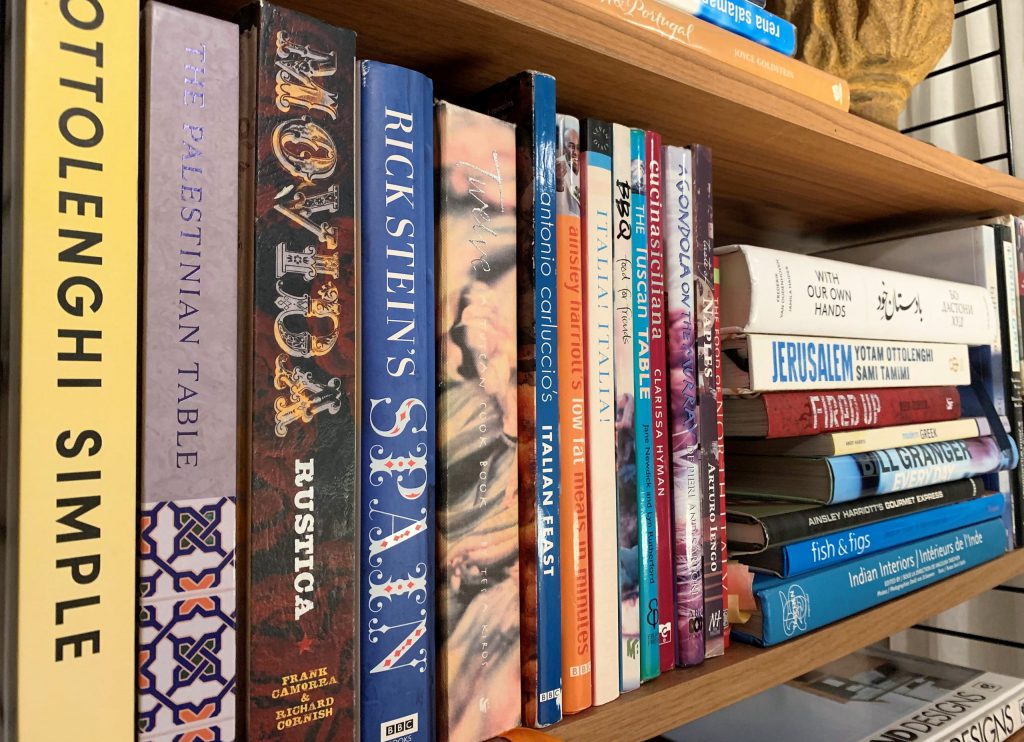 Q: What is the best part of your job? Do you sometimes feel like working with food all day keeps you from wanting to get creative in the kitchen?
A: My mum says that the best part of her job is being able to spend her days doing something she loves (cooking!) while also being able to share the cuisine that means so much to her with all those who come in to dine – often many who are trying Afghan food for the first time. It is a simultaneous act of preservation and proliferation. Because she loves cooking and feels encouraged by the idea that others are enjoying her food, she feels energised, rather than depleted, and committed to continuing to evolve the menu offerings and her own knowledge of food.
For me, despite working with food so often, every day's preparation feels like a fresh challenge. It feels meditative and like a privilege to work with beautiful produce and ingredients and to prepare pots of rice or trays of dumplings for the day's service. I feel as though I still have a lot to learn from my mum about our own traditional cuisine – including about the ancient uses of native ingredients, spices and teas for their medicinal and restorative properties. There is so much scope for extension and creativity with cuisine and food, that it feels expansive.
Q: What is your go-to for a quick dinner?
A: My mum's favourite go to for a quick dinner is a fried potato dish – she'll dice some potatoes and fry them with the skin on, with some chili, spring onion, and garlic and serve them with a green leafy salad and naan.
For me, I'll take some Afghan flat breads, baste them with a garlic-infused olive oil, place some seasonal toppings on them – like artichoke, spinach or shallots – add some chunks of buffalo mozzarella cheese, and bake them in the oven until golden. Once ready, I'll top them with fresh herbs and toasted nuts to serve. It's so versatile, and you can add as many or as few toppings as you please, or whatever vegetable you might really feel like eating that day – and it's always so moreish.
Q: What projects are you working on?
A: As a family, we continue to be busy across the restaurants. For me, I am continuing to write (multitudes.press), and to work on projects with others around the globe, particularly with a focus on narratives and how they shape our world, as well as looking at how we recontextualise the issue of the mass displacement of people within our global conversations (narrativesofdisplacement.org).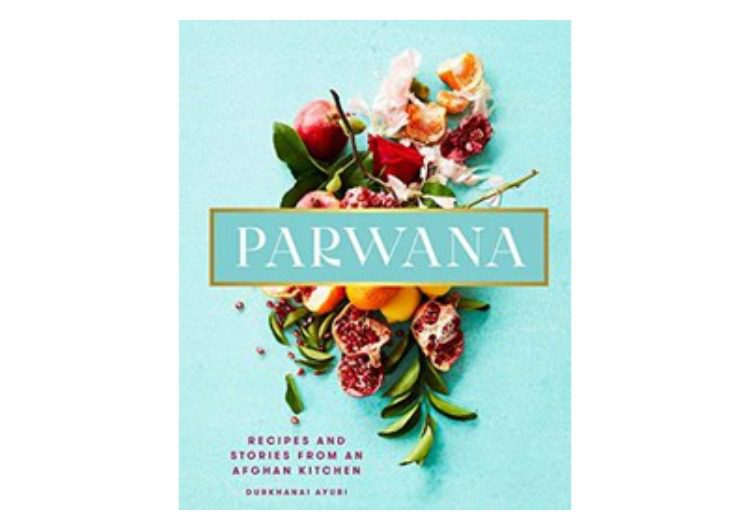 Special thanks to Interlink for offering two copies of this title to our members in the US, and to Murdoch Books for offering two copies to our UK/AU members with Eat Your Books providing one additional copy worldwide. Entry options include answering the following questions in the comments section of this blog post.
Which recipe in the index of this title would you make first?
Please note that you must be logged into the Rafflecopter contest before posting or your entry won't be counted. For more information on this process, please see our step-by-step help post and this forum post. Once you log in and enter your member name you will be directed to the next entry option – the blog comment. After that, there are additional options that you can complete for more entries. Be sure to check your spam filters to receive our email notifications. Prizes can take up to 6 weeks to arrive from the publishers. If you are not already a Member, you can join at no cost. The contest ends at midnight on April 18th, 2021.
a Rafflecopter giveaway