IACP Cookbook Award winners announced
October 24, 2020 by Darcie
With the IACP going digital like so many other conferences (and the fact that one Blursday runs into another), I almost missed the IACP Cookbook Award winners announcements, livestreamed on Twitter. But luckily my cookbook radar alerted me at the last moment, averting tragedy. It is hard to believe that we learned who the nominees were back in February, and the original date set for the awards ceremony was March 28! Let's not wait any longer and dive right into the list of winners.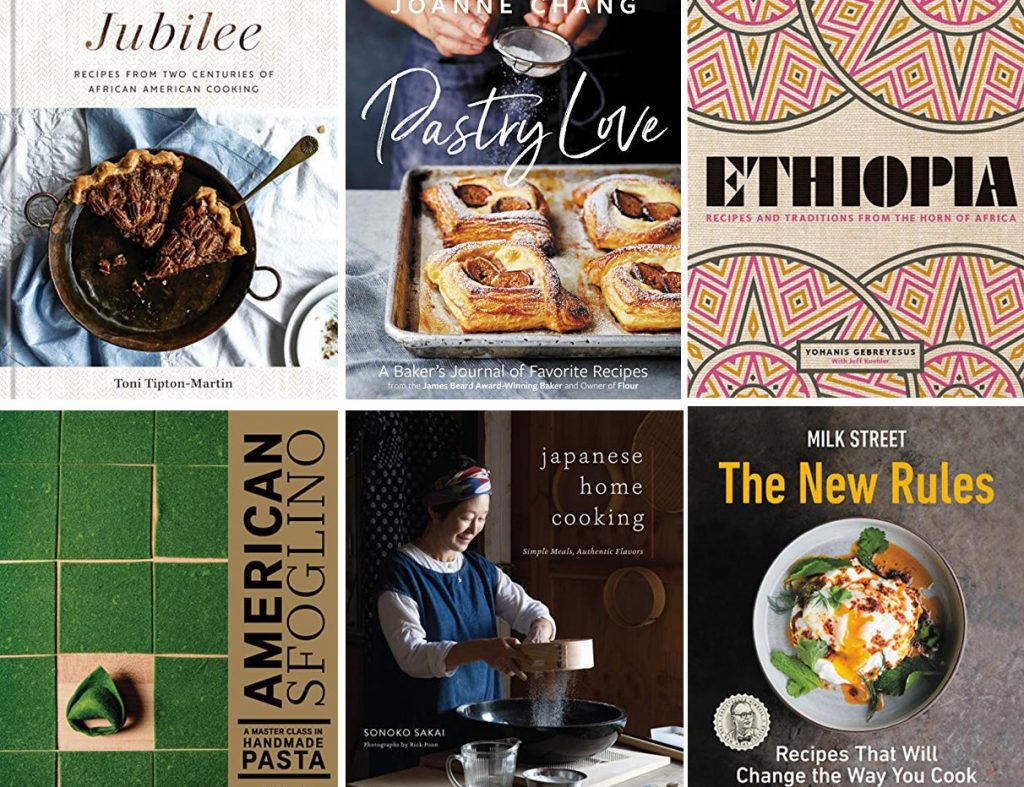 Ethiopia: Recipes and Traditions from the Horn of Africa by Yohanis Gebreyesus and Jeff Koehler snagged the 2020 Julia Child First Book Award, while the Culinary Travel Cookbook Award went to On the Hummus Route: A Journey Between Cities, People, and Dreams by Ariel Rosenthal and Orly Peli-Bron and Dan Alexander. That was a tough category, as the competition included Sababa: Fresh, Sunny Flavors from My Israeli Kitchen by Adeena Sussman and Food Artisans of Japan by Nancy Singleton Hachisu. I am thankful I did not have to choose as they are all fantastic books.
Pastry Love: A Baker's Journal of Favorite Recipes by Joanne Chang earned the Baking (Savory or Sweet) Cookbook Award. Pastry Love faced stiff competition with Midwest Made by Shauna Sever and The New Pie by Chris Taylor and Paul Arguin also making the shortlist. Again, I'm glad I did not have to decide among these worthy candidates.
Christopher Kimball walked away with the award for Best General Cookbook for Milk Street: The New Rules: Recipes That Will Change the Way You Cook, while Toni Tipton-Martin received two well deserved honors for Jubilee: Recipes from Two Centuries of African-American Cooking, which took home the prize for Best American Cookbook and was named Cookbook of the Year. Congrats to Ms. Tipton-Martin – 2020 has been a banner year for her.
In the International category, Japanese Home Cooking: Simple Meals, Authentic Flavors by Sonoko Sakai bested Shuk by Einat Admony and Janna Gur as well as Vietnamese Food Any Day by Andrea Nguyen to garner the top prize. Chop Suey Nation: The Legion Cafe and Other Stories from Canada's Chinese Restaurants by Ann Hui took home the honors in for best Literary Food Writing.
In the evening's capstone announcement, the IACP bestowed the 2020 Lifetime Achievement Award to Darra Goldstein. We did not include all of the winners in this article, but you can find the complete list of cookbook categories, nominees and winners by visiting our IACP 2020 page. The IACP has additional media categories and winners on its 2020 Awards page.