Using up the bottle
September 9, 2020 by Darcie
As someone who has cookbooks that celebrate cuisines from all over the world, I frequently encounter recipes that call for an ingredient that I previously have not tried. I am game to take chances in my cooking, so I will often go ahead and find a bottle, jar, or can of the substance, but sometimes struggle to use up the contents before it goes bad. This was the case for fish sauce, which I use in a handful of recipes that I enjoy, but which often languishes in the fridge between those dishes. That is why I was happy to discover a Serious Eats article on how to use a bottle of fish sauce.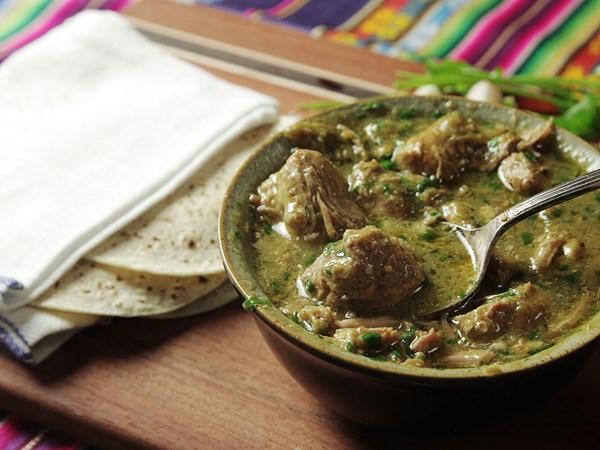 Before anyone asks, yes, I always use the EYB Library as a resource for finding new uses for ingredients, but sometimes I don't feel like wading through thousands of options. That's the case with this ingredient: there are over 7,700 online recipes that call for fish sauce, too many to wade through on a weeknight. After spying this article, however, I was inspired to try fish sauce in my chile verde, as I had just rescued the last of the tomatillos from the garden in anticipation of unseasonably cold overnight temperatures. A healthy splash of fish sauce in my tried-and-true recipe was all it took for my husband to proclaim it the best version ever.
Other outside-the-box uses covered in the article include savory cocktails, salad dressings, and a number of soups and stews. Emboldened by tonight's successful experiment, I am setting my sights on other dishes that I routinely make that could use a little extra oomph, like an old family recipe of 'poor man's Stroganoff' that uses ground beef and is satisfying because it is familiar and easy, not because the flavor knocks your socks off. It is always good to have another tool in one's culinary arsenal.
Easy pressure cooker pork chile verde from Serious Eats by J. Kenji López-Alt