Cookbook Tidbits #3
August 31, 2020 by Jenny
Previous Cookbook Tidbits can be located at the link provided. These blurbs are about notable books that perhaps were not given adequate representation in my monthly review or inform our members about new to me books that just came to my attention.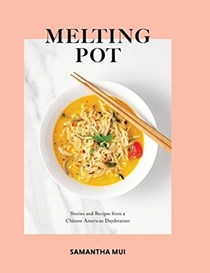 Melting Pot: Stories and Recipes from a Chinese American Daydreamer by Samantha Mui was released independently in August. I ordered my copy from Celia at Omnivore Books and fell in love with it as soon as I opened it. Filled with beautiful photographs, delicious dishes, and Sam's voice – it is a book not to be missed. You will find recipes from Chorizo cornbread stuffing to Hoisin sticky ribs. Sam's supplement section includes DIY charcuterie board info, everyday drinks, party drinks, game plan menus, and more. We'll be having a giveaway and a Quick Bites feature on Sam and this title very soon.
The Rangoon Sisters: Recipes from our Burmese Family Kitchen by Amy and Emily Chung was released by Ebury in July. I received my copy last week – orders from the UK are taking a while! Burmese cuisine is varied and comprised of various regions of Myanmar. It has also been influenced by various cuisines of neighboring countries, in particular, China, India, and Thailand. The authors state that a typical spread at home consists of many small plates for sharing with rice being a major staple. The geography of Burma also influences the cuisine – coastal or inland. Recipes range from Spiced chicken salad to Potato and onion samosas. There is also a sweets chapter with desserts such as Mango, lime, and coconut meringues and Palm sugar sponge pudding with coconut caramel sauce.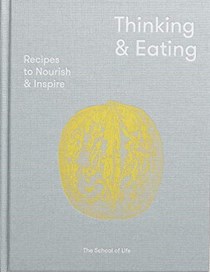 Thinking & Eating: Recipes to Nourish & Inspire by School of Life will be published in hardcover in the US in September of 2020 (previously published in the UK in 2019). The School of Life is a global organization helping people to live more fulfilled lives. This beautiful book explains the ways in which food and drink intersect with our psychological needs and is organized by the corresponding emotional state. For example, if we feel "it's all getting too much" we can find calm from the Orecchiette pasta bake, or if we are looking to feel more grounded the Brown soda bread may be the answer. This is a book geared toward nourishing our bodies and soul.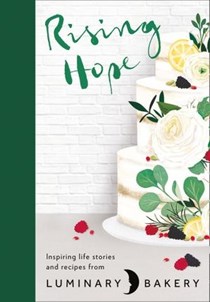 Rising Hope: Inspiring Life Stories and Recipes from Luminary Bakery by Luminary Bakery and Rachel Stonehouse and Kaila H. Johnson and Alice Williams (UK) and Rachael Coulson is a feel-good book filled with gorgeous illustrations, heart-warming stories, and recipes that will inspire you as much as the story of these women. Luminary Bakery is a social enterprise founded to support disadvantaged women, including those who have been homeless, in prison, or experience violence, by teaching them how to bake.
Mandalay: Recipes and Tales from a Burmese Kitchen by MiMi Aye (author of Noodle!: 100 Amazing Authentic Recipes) is a title from June of 2019 that I've recently ordered. I am on a Burmese kick lately but that seems natural as I love Chinese, Indian and Thai cuisines. When I received this title, I had to order Noodle as well. There are so many interesting dishes shared in this book along with gorgeous imagery. Fragrant cinnamon chicken (Little House on the Prairie fans, remember the cinnamon chicken episode?), Meatball curry, and Pickled ginger and shrimp salad are a few examples of the dishes here along with oodles of salad and noodle dishes. Be sure to check out this book!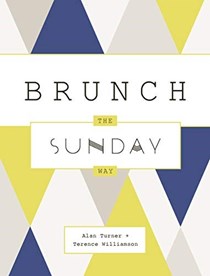 Brunch: The Sunday Way by Alan Turner and Terrence Williamson is the little brunch book that could. Primrose Hill's Sunday Café in London served up Instagram worthy dishes and now those dishes can be made in our own kitchens – especially now that the cafe is temporarily closed due to building works. The Sunday BLT, Chicken, bacon jam and cheddar toasted sandwich, and Corn fritters with avocado and honey smoked salmon are a few of the delights in this fun title.