This week: Mil hojas; Great British Chefs; cookbook giveaways and previews
August 21, 2020 by Jenny
While preparing the two Great British Chefs promotions earlier this week, I spent time poring over the Great British Chefs site especially the desserts! For this week's featured online recipe, I chose the GBC Mil hojas which spurred me on to learn more about this particular Latin American dessert.
Milhojas ("thousand sheets") are a Latin American dessert made with stacked layers of thin crunchy dough, filled with dulce de leche; a creamy mix of condensed milk, sugar, and vanilla; or white chocolate. You may remember Darcie wrote about mille-feuille (a cousin of the pastry that we are more familiar with) which is made up of three layers of puff pastry (pâte feuilletée), alternating with two layers of pastry cream (crème pâtissière).
I would like to take this opportunity to tell you about The Chilean Kitchen: 75 Seasonal Recipes for Stews, Breads, Salads, Cocktails, Desserts, and More by Pilar Hernandez and Eileen Smith. This beautiful book is slated for publication on October 6th, 2020. There is a lovely dessert chapter which includes a recipe for Torta mil hojas which is almost identical to Pilar's online version (photo above). The recipe on the website doesn't list jam in the ingredients although the photograph clearly shows jam. In the book, four tablespoons of black cherry jam are distributed on every third layer of the cake (or as the online version suggests you may use plum or rhubarb as well).
Other articles and books of interest:
---
This Week on our Blog
Since our last roundup, Darcie has written articles entitled: Are chefs embracing nonstick pans for home cooking?, KitchenAid mixer trivia, Making do in a pinch, James Beard Foundation cancels 2020 awards, and Ten European dishes that chefs think everyone should try. Darcie's weekly food news antipasto is shared every Sunday #foodnews brings up these information-packed posts from the most current to the first one.
This week, I shared my latest Quick Bites featuring Anne Willan as well as two worldwide giveaways for The Great British Chefs Vegetables cookbook (your choice of ebook or print copy) and The Great British Chefs 120 Recipes from Britain's Best Chefs (ebook). The looking forward to 2020 cookbook preview post and the Kindle cookbook deals are being continually updated.

Jenny and the EYB Team
---
Featured Recently Indexed Titles

---
Member Photo of the Week
Salsiccia con patate e pomodori al forno from From the Oven to the Table: Simple Dishes That Look After Themselves by Diana Henry submitted by member Astrid5555
Have you uploaded any of your own photos yet? Learn more! Please remember to update your profile with your Instagram name if you would like to be tagged in any photos that we share!
---
Featured Online Recipe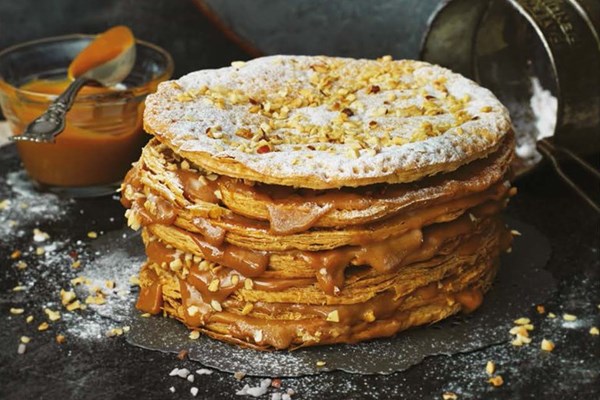 Mil hojas from Great British Chefs – Chef Recipes by Claire Clark
---
EYBDigital Previews
Recently we uploaded our 719th EYBDigital Preview where a selection of full sample pages is available for the following cookbooks.
Learn more about EYBDigital Previews.
Note: To learn why you cannot add all EYBDigital Preview recipes to your Bookshelf, please read this Help page.

---
Cookbook Giveaways
Click on the Bold Blue Link Below to Enter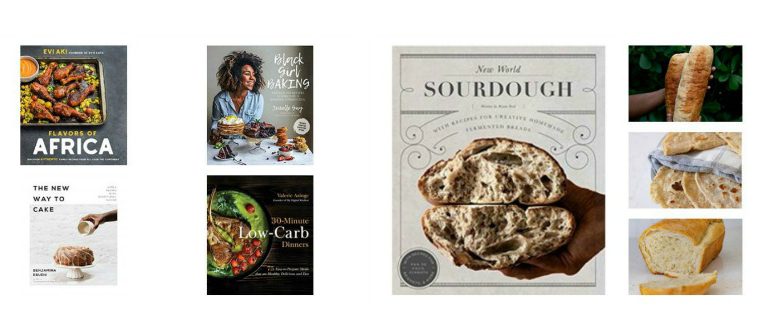 *Please note due to the pandemic, promotions are extended until publishers are back in their offices, and warehouses are available to resume the shipment of books. Publishers ask that we be patient awaiting the arrival of prizes. The cookbook giveaway roundup shares all current giveaways.