Guild of Food Writers announces 2020 finalists
May 20, 2020 by Darcie
The Guild of Food Writers is the UK's professional association of food writers and broadcasters, and is the longest-established and largest of its kind. Established in 1984, the Guild's goals include bringing  together professional food journalists, broadcasters and authors; arranging discussions, forums, and workshops; encouraging new writers; and contributing to the growth of public interest in, and knowledge of, the subject of food.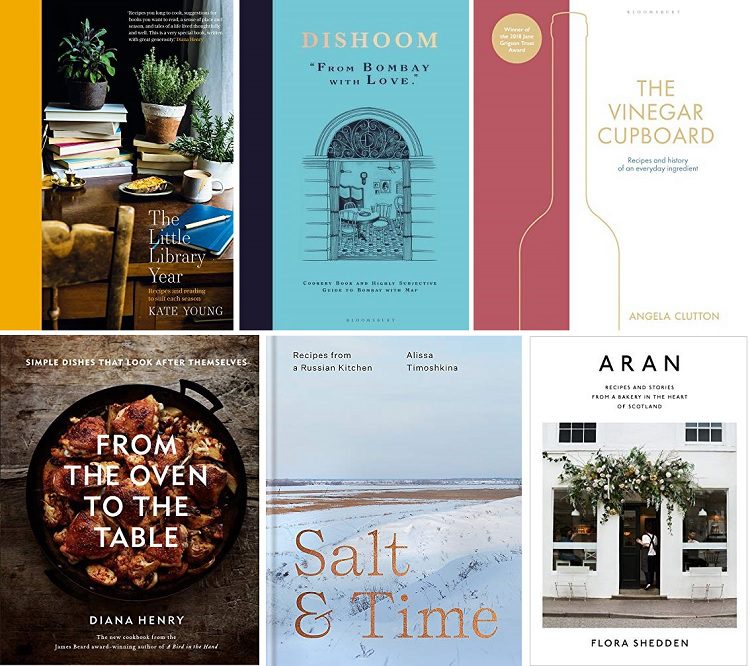 The Guild just announced the list of finalists for its 2020 awards. It include both emerging voices like Olivia Potts and Alissa Timoshkina, as well as established writers and EYB Member favorites Diana Henry, Felicity Cloake, Tim Hayward, and Thomasina Miers. Like many other organizations, the Guild cancelled its awards ceremonies, and instead will announce the winners via Instagram on Tuesday 16 June at 6 pm.
The finalist list showcases the best food writing in a dozen-plus categories ranging from best food podcast to an 'Inspiration Award'. Highlights include the First Book Award, which features these great volumes:
Another noteworthy category is the General Cookbook Award, which includes:
I'm thankful I do not have to choose a winner and can have all of these outstanding books in my collection. Stay tuned to the EYB blog as we will provide an update when the winners are announced.