Food news antipasto
May 17, 2020 by Darcie
Jamie Oliver is back with a new show called 'Keep Cooking and Carry On' that is exactly what this moment needed. In this 20-part series, Oliver will help fight the cooking fatigue many of us are facing. He will teach us how to get creative with whatever ingredients are in our cupboards. In a statement, Oliver said "This show will be packed with easy and delicious recipes that the whole family can enjoy, plus loads of tips, tricks and hacks for simple swaps and ways you can make the recipes work with what you've got." You can find recipes from the show on Oliver's website.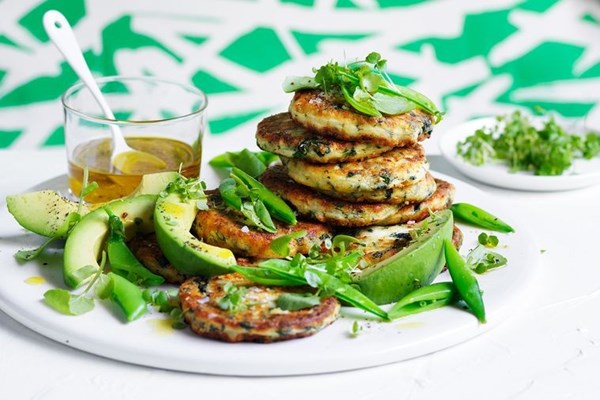 Earlier this week, Food & Wine released its list of the best new chefs of 2020. Even though restaurants are shuttered, F&W determined that this year naming the top new crop of chefs was more important than ever. In its announcement, F&W said "This year's class will shape the future. They are resilient and brilliant, thoughtful and caring. They are leading their teams through unprecedented circumstances, navigating choppy waters with sheer determination and optimism as their compass."
During the pandemic, people are taking a fresh look at their freezer, cleaning and organizing them to make room for bulk purchases. Properly storing the foods we are buying to last for weeks is key to making sure they are at their best when it's time to thaw and cook with or eat them. To learn which items freeze best and to ensure that we don't lose anything to the dreaded 'freezer burn', The Guardian offers ten rules for freezing foods that cover everything from berries to beef.
Freezers aren't the only kitchen appliance getting a workout. Ovens are seeing more activity as well, as people bake to relieve stress, to pass the time, or simply because they can't find bread at the store. If you have decided to dust off your baking pans but aren't sure where to begin, Australian Gourmet Traveller has a collection of classic dessert recipes to master if you are stuck at home. If you make all of these, you might have to give another piece of equipment a workout: the treadmill.
This tidbit goes into the "learn something new every day" bucket: did you know that you can eat young hosta shoots? Apparently they have a similar flavor to asparagus. If you have the cookbook Shunju, turn to page 48 for a recipe that incorporates hosta shoots as well as fiddlehead ferns: Spring mountain vegetable tempura (Sansai no tempura).
The last item for this week's review is an explanation of the differences between peppermint and spearmint. I grow both in my garden, in separate areas so they don't get intermingled, which would make harvesting them a bit difficult. I always wondered why peppermint seemed so much more powerful than spearmint: it's because it contains up to 80 times more menthol. This is probably the reason peppermint is used more in baking, where an extra punch is needed, while spearmint is more frequently found in salads and dishes such as in the Ricotta & mint fritters from Delicious Magazine (Aus) pictured above. In the EYB Library, 'mint' refers to spearmint while peppermint is always labeled as such.