Preview of Autumn/Fall 2020 Cookbooks
May 13, 2020 by Jenny
This year has been like no other, it has been topsy turvy, to say the least. It makes sense that my preview posts follow that course. I began with dessert first: pies and then cake, now it's time to get to the main course. While I have an entire yearly compilation of cookbook releases outlined in my looking forward to 2020 cookbooks, today's breakdown will feature the highlights of that special time of year – cookbooktober – those fun packed months of cookbooks that begin in late summer and last through November. Like you, most of these I haven't laid hands on but I know enough about the author's work to be excited!
---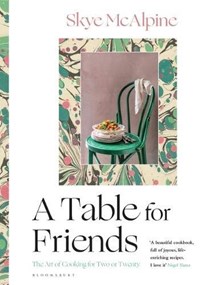 A Table For Friends: The Art of Cooking for Two or Twenty by Skye McAlpine (author of A Table in Venice: Recipes from My Home). (UK July 9th; US July 28th). This title celebrates the joy of eating with friends and family, with over 100 simple and wonderfully inviting recipes that allow you to relax with your loved ones whilst the cooking takes care of itself. Skye's recipes fall into four chapters, Stars, Sides, Sweets, and Extras, which allow you to intuitively plan a simple and impressive menu, and, because juggling oven space is one of the biggest challenges when cooking for a crowd, each chapter is ingeniously organized into Throw Together, On The Hob and In The Oven, so your menu works best for your mood, your kitchen and your time.
---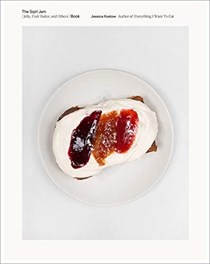 The Sqirl Jam Book: Jelly, Fruit Butter, and Others by Jessica Koslow (author of Everything I Want to Eat: Sqirl and the New California Cooking). (US July 21st) Sqirl, the restaurant, all began with jam – organic, local, made from unusual combinations of fruits, fragrant, and not overly sweet – the kind of jam you eat with a spoon. This title collects Koslow's signature recipes into a cookbook that looks and feels like no other preserving book out there, inspiring makers to try their own hands at canning and creating.
---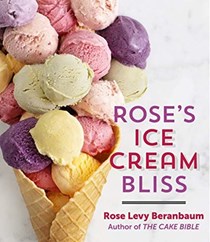 Rose's Ice Cream Bliss by Rose Levy Beranbaum. (US July 7th) With Rose's easy-to-follow, meticulously tested, and innovative recipes, perfect ice creams, and other frozen treats are simple to churn up anytime. Here she gives her foolproof base method, plus all the tips and info you need to know – on machines, ingredients, techniques, and her own unique approaches and discoveries (for example, an easier method of mixing custard bases without needing to "temper" them; how to make a substitution for glucose by microwaving corn syrup; and how adding milk powder can help prevent ice crystals). There is a pineapple caramel in this book that I am dying to try!
---
Maenam: A Fresh Approach to Thai Cooking by Angus An (CA Aug 4th) Chef Angus An takes you on his ongoing journey of discovering Thai cuisine and shows how to blend traditional Thai flavors and cooking techniques with local, seasonal inspirations from the west coast. Filled with over 100 of his signature recipes from his famed Vancouver restaurant, each meal balances robust, intense ingredients with his approach to Thai food's clear, sharp flavors.
---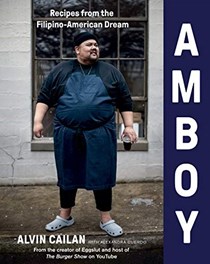 Amboy: Recipes from the Filipino-American Dream by Alvin Cailan and Alexandra Cuerdo. (US Aug 25th) Filipino recipes from the creator of the legendary Eggslut in LA, host of the hit online series The Burger Show, and the most prominent Filipino chef in the US. He emerged from his youth spent as part of an immigrant family in East LA feeling like he wasn't Filipino enough to be Filipino and not American enough to be an American, thus amboy, the term for a Filipino raised in America. He had to first overcome cultural traditions and family expectations to find his own path to success, and this unique cookbook tells that story through his recipes.
---
Simply: Easy Everyday Dishes from the Bestselling Author of Persiana by Sabrina Ghayour (UK Sept 3rd; US Oct 6th): A new collection of unmissable dishes in Sabrina's signature style, influenced by her love of fabulous flavours, is full of delicious food that can be enjoyed with a minimum of fuss. With sections ranging from Effortless Eating to Traditions With a Twist, Simply provides over 100 bold and exciting recipes that can be enjoyed every day of the week.
---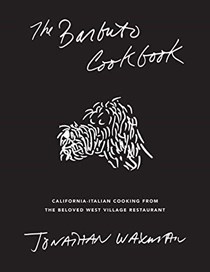 The Barbuto Cookbook: California-Italian Cooking from the Beloved West Village Restaurant by Jonathan Waxman (US Sept 29th) There are very few New York City restaurants that have maintained their currency, quality, and charm for as long as Jonathan Waxman's Barbuto. For the first time ever, The Barbuto Cookbook invites home cooks into the history, culture, and cuisine of the Greenwich Village dining spot that became both a neighborhood favorite and a New York culinary destination. Jonathan and his team provide the necessary tools for re-creating Barbuto classics, including the famous JW roast chicken, the otherworldly kale salad, specialty pizzas, gnocchi, spectacular desserts, and much more. Every recipe is a flavorful restaurant showstopper adapted for straightforward preparation at home.
---
Ottolenghi Flavour by Yotam Ottolenghi (UK Sep 10th; US Oct 13th) Yotam collaborates with longtime colleague Ixta Belfrage to identify the principles behind his stylish, innovative brand of cooking with a new collection of revolutionary plant-based recipes. Yotam and Ixta build on the vegetarian cooking that made Plenty and Plenty More phenomenal bestsellers, this time adding Italian and Mexican influences and revealing how to understand, build, and amplify flavor through more than 100 vegetarian recipes (half are also vegan). In essence, Yotam and Ixta show how to evolve creatively, be intuitive in the kitchen, and become ever-better cooks through the "three P's": Process: Key reactions that happen when vegetables or supporting ingredients are cooked; Pairing: Matching vegetables with flavorings to accentuate their qualities; Produce: Identifying key ingredients that make vegetables shine. Events
---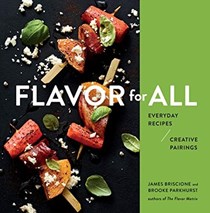 Flavor for All: Everyday Recipes & Creative Pairings Inspired by The Flavor Matrix by James Briscione and Brooke Parkhurst (US Oct 27th) Fans were ravenous for more recipes from the gorgeous dynamic duo and authors of The Flavor Matrix, so they're serving up 100 new recipes in this new title, drawing on the same principles and flavor-focused approach as their previous book. This is, at heart, a practical home-cooking book with delicious and accessible recipes for everyday life, but with unique and unexpected twists based on scientifically approved flavor pairings. Some of the recipes include Seared Steaks with Almond-Cherry Pesto; Brown Butter, Maple, and Pear Pork Roast; Milk-Poached Fish with Basil; and Chocolate and Red Wine Bread Pudding. The book will explain why it is that certain flavors taste so good together and provide plenty of practical tips on how to coax the maximum amount of flavor from your ingredients. This new cookbook will appeal to both chemistry aficionados and casual cooks alike, with simple, easy recipes that fit into an everyday menu.
---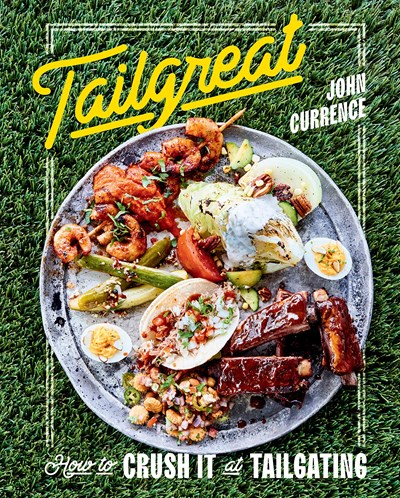 Tailgreat: 100 Winning Recipes by John Currence (US Aug 25th): A collection of 120 smart, modern, yet tailgate-friendly recipes from Southern chef extraordinaire and celebrated author John Currence focusing on his time in the tailgating mecca of Oxford, Mississippi. With recipes for cocktails, sandwiches, snacks, and grill-ables, this book covers all the classics you'd expect at any self-respecting tailgate but the James Beard Award-winning chef uses only top-notch ingredients and plenty of influences from cuisines from around the world, making this the elevated tailgate book that readers have been asking for.
---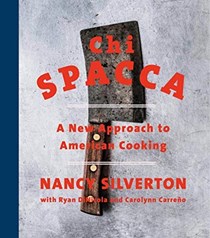 Chi Spacca: A New Approach to American Cooking by Nancy Silverton, Ryan DiNicola and Carolynn Carreño (US Oct 13th): In her first meat-centric cookbook, Silverton shares the secrets of cooking like an Italian butcher with recipes for meats, fish, and vegetables that capture the spirit of Italy. Drawing on her years living and cooking in Umbria, Italy, and from the menu of her revered steakhouse, Chi Spacca, Silverton, and Chi Spacca's executive chef Ryan DeNicola, present their take on such mouth-watering dishes as Beef cheek and bone marrow pie; Fried whole branzino with pickled peppers and charred scallions; and vegetable dishes are given just as much attention, from fire-kissed Whole roasted cauliflower with green garlic crème fraîche and Roasted beets with chicories, yogurt, and lemon zest. Also included are Silverton's own spins on steakhouse classics such as Caesar salad, creamed corn, and mashed potatoes, as well as desserts, including, of course, her beloved butterscotch budino. This book is a stunner.
---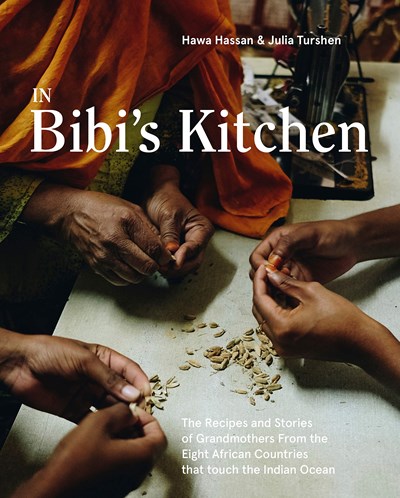 In Bibi's Kitchen: The Recipes and Stories of Grandmothers from the Eight African Countries that Touch the Indian Ocean by Hawa Hassan and Julia Turshen (US Oct 6th): At an event in 2019, Julia told me about this upcoming book and it looks spectacular. In this incredible volume, 75 recipes and stories are shared, gathered from bibis (or grandmothers) from eight African nations: South Africa, Mozambique, Madagascar, Comoros, Tanzania, Kenya, Somalia, and Eritrea. Most notably, these eight countries are at the backbone of the spice trade, many of them exporters of things like pepper and vanilla. We meet women such as Ma Shara, who helps tourists "see the real Zanzibar" by teaching them how to make her famous Ajemi Bread with Carrots and Green Pepper; Ma Vicky, a real-life princess from Tanzania, who now lives in suburban New York and makes a mean Matoke (Stewed Plantains with Beans and Beef); and Ma Gehennet from Eritrea who shares her recipes for Kicha (Eritrean Flatbread) and Shiro (Ground Chickpea Stew).
---
Cook, Eat, Repeat: Ingredients, Recipes and Stories by Nigella Lawson (UK Oct 15th): Nigella is back with a delicious and delightful combination of recipes intertwined with narrative essays about food, all written in Nigella's engaging and insightful prose. Whether asking 'What is a Recipe?' or declaring 'Death to the Guilty Pleasure', Nigella's wisdom about food and life comes to the fore, with tasty new recipes that readers will want to return to again and again.
---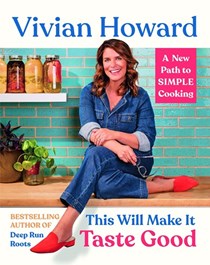 This Will Make It Taste Good: Recipes and Stories from My Kitchen by Vivian Howard (US Oct 20th): This is a book for anyone who likes to cook but doesn't have all night to do it. Vivian's solution to cooking well when you need a shortcut is to rely on a handful of simple, powerful pantry staples that help even the simplest of dishes take on immense flavor. The MVPs give you the building blocks of excellent weeknight cooking at home–making healthy, everyday meals taste as rich and flavorful as a night out. We have been waiting for this one since Deep Run Roots!
---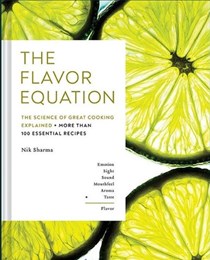 .The Flavor Equation: The Science of Great Cooking in 114 Essential Recipes by Nik Sharma (US Oct 27th): This book from the author of Season: Big Flavors, Beautiful Food demonstrates how to convert approachable spices, herbs, and commonplace pantry items into tasty, simple dishes (115 in total). Here the author: Provides inspiration and knowledge to both home cooks and seasoned chefs, An in-depth exploration into the science of taste and features Sharma's evocative, trademark photography style. Nik's first title was spectacular and I'm excited about this release.
---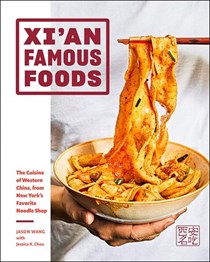 Xi'an Famous Foods: The Cuisine of Western China, from New York's Favorite Noodle Shop by Jason Wang (US Oct 13th): The long-awaited cookbook from an iconic New York restaurant, revealing never-before-published recipes. Since its humble opening in 2005, Xi'an Famous Foods has expanded from one stall in Flushing to 14 locations in Manhattan, Brooklyn, and Queens. From heavenly ribbons of Liang pi doused in a bright vinegar sauce to flatbread filled with caramelized pork to cumin lamb over hand-pulled Biang Biang noodles, this cookbook helps home cooks make the dishes that fans of Xi'an Famous Foods line up for while also exploring the vibrant cuisine and culture of Xi'an.
---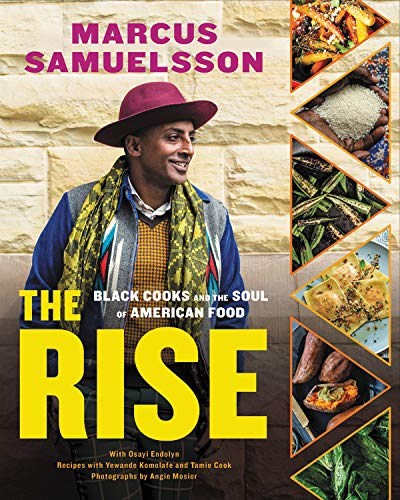 The Rise: Black Cooks and the Soul of American Food by Marcus Samuelsson (US Oct 27th) In this book, perhaps Samuelsson's most meaningful yet, he brings together a feast of food, culture, history, and more–celebrating the vibrant diversity and deliciousness of African-American cooking today, through his own journey to America and the stories and inspiration of two dozen other top black chefs. A work of stunning breadth and beauty with 150 recipes, The Rise returns African-American cooking to its rightful place as an essential expression of our culture – and is an essential new American cookbook.
---
---
Other exciting titles that I can't wait to get my hands on include:
---
* Mister Jiu's in Chinatown: Recipes and Stories from the Birthplace of Chinese American Food by Brandon Jew and Tienlon Ho (moved to 1/2021)
*One: The Only Way to Cook for You, Your Family and the Planet by Anna Jones (moved to 3/2021)