Wacky cake makes a comeback
April 23, 2020 by Darcie
Page through any church cookbook from the 1930s onward and you will likely find a baked good called "wacky cake" or "Depression cake". This treat was born out of the need to make something special for dessert that didn't use eggs or butter, items that were difficult to obtain both during the Depression and World War II. Now that we are in a (much less drastic) time of scarce ingredients, wacky cake is making a comeback.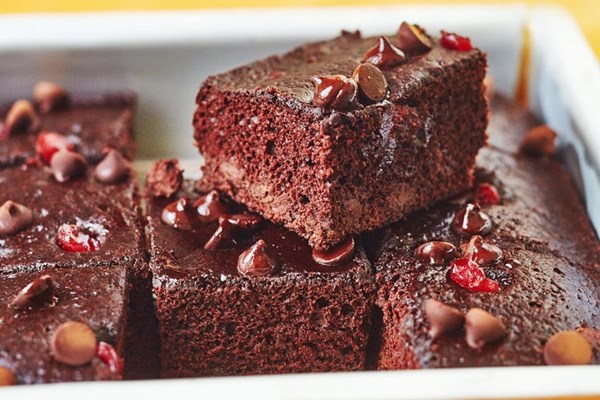 Innovative home cooks improvised to create a cake suitable for birthdays and other special occasions. Oil replaced the butter to give the cake a soft texture, and a combination of baking soda and vinegar combined to give it loft (remember those third-grade volcano projects?) Cocoa powder provided the main flavoring agent, although non-chocolate versions of the cake can be found as well.
The EYB Library contains a handful of these 'wacky' egg- and dairy-less cakes, although with today's proliferation of vegan bakers, we don't have to rely on 'wacky cake' alone. You can find over 900 cake recipes without butter or eggs in the Library, and if you want to add gluten-free to the mix (if you'll pardon the pun), there are an additional 135+ recipes from which to choose.
Photo of One-bowl chocolate wacky cake from The Kitchn by Elizabeth Barbone