Online grocery shopping can be…interesting
April 23, 2020 by Darcie
Even before the pandemic hit, grocery stores were implementing online ordering and delivery services. These features became essential almost overnight, but the process is not always seamless. Substitutions can sometimes leave customers scratching their heads in puzzlement, it is a guessing game as to which items will be in stock, and online pickup often comes with a few hiccups. Determining the correct quantity also perplexes shoppers, as Grub Street explains.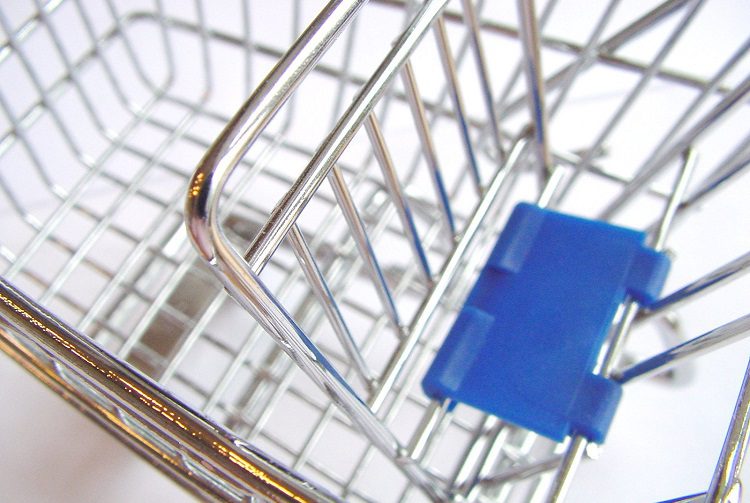 Whether an item sells by count or by pound is a huge source of confusion, says writer Madison Kircher. She regales us with stories of people buying a lot more product than they intended to purchase because they didn't note the correct item units. One gentleman ordered ginger in a quantity of one, expect to get a single knob of the root. Instead, he received one pound of ginger, which he ended up using to make candied ginger. Others reported getting a single tomato when they thought they were ordering a bunch because the photo of the product, showing a bunch of tomatoes, was misleading.
I saw a hilarious Facebook post of a review of Kroger's Quicklist online shopping service. The shopper ordered a pound of green beans – or so she thought. When the order arrived, it contained a single green bean in a plastic produce bag. Apparently even the grocery store clerks are confused by the online ordering system, although it is difficult to imagine why anyone who has ever eaten a green bean would think that a customer just wanted one.
Since I love to go grocery shopping, I resisted online ordering until just last week, when I determined that the risk was too great to go in person. I ended up getting about three-quarters of what I had ordered because I chose not to get substitutes for most items. The one quantity confusion that occurred in my recent order involved leeks. They were on sale and the photo showed two leeks banded together, so I assumed that a quantity of one meant one bunch. I assumed poorly. A quantity of one meant one leek, but I have never seen them sold individually; they have always been banded together in groups of two or three. What has your online shopping experience been like?