This week: Banana bread and other quick bread recipes, Mother's Day gift ideas, cookbook previews and giveaways
April 17, 2020 by Jenny
When the pandemic took a foothold, bread was kneaded by home bakers that had never kneaded before. This week seems to indicate that we have entered the phase of all things banana bread. In our EYB Cookbook Club, members are sharing photos of Shauna Sever's The only banana bread you'll ever need (photo below) from her title Midwest Made. The recipe has five 5-star ratings already! Today I made two incredible loaves of Shauna's bread and it is superb! And Instagram was exploding with banana bread photos.
Flour's famous banana bread is a favorite of Jane's and has the most buzz ratings on our website. The next most popular recipe is Nigella's Banana bread. There are 3,310 banana bread recipes in our library (online recipes). I am a devout banana bread lover. One of my favorite bites is an end piece of a loaf right out of the oven, enjoyed while cursing at myself for the third-degree burns forming on my tongue. I love experimenting with additions to a basic recipe such as adding peanut butter in the batter and finishing with a peanut butter glaze. What is your favorite recipe for banana bread? What are your favorite variations?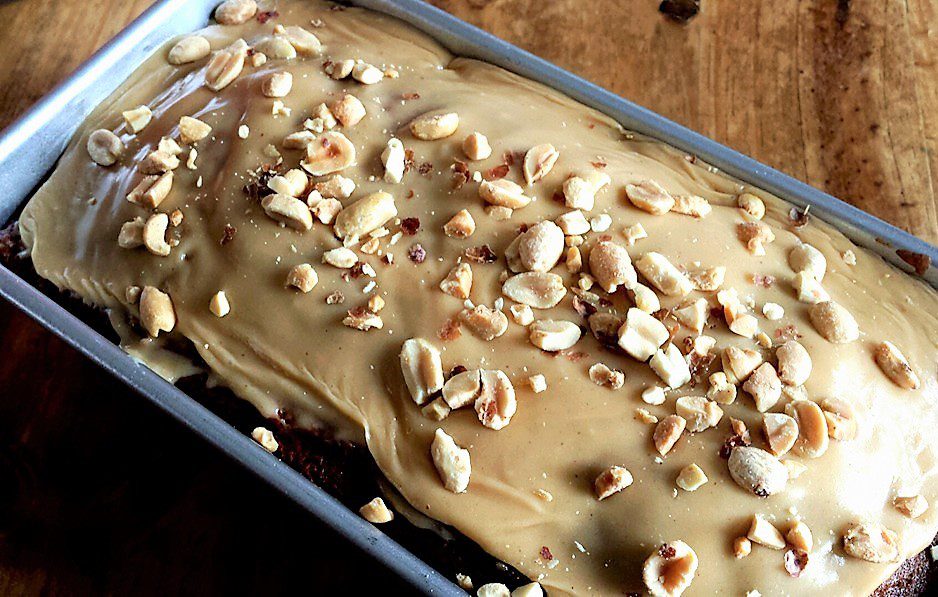 With the difficulty in finding yeast, many bakers are turning to quick breads (online recipes) that use baking powder or soda as a leavening agent. Beer breads are also making the social media rounds. The number one tip I have found in making a quick bread is to not overmix. When making any type of quick bread – I mashup and mix all the ingredients in one large bowl before finishing up with the flour. A few solid turns with my wooden spoon and then the loaf is ready for the oven. For more helpful hints, check out this article 10 Tips for Perfect Quick Bread.
Other quick bread links:
This Week on our Blog
Since our last roundup, Darcie has written articles entitled: Online cookery shows attract more attention than ever, Food writers and chefs on their favorite cookbooks, A cake that fits the times, The secret's out, GBBO winner Nadiya Hussain lands her own Netflix program, and No oven, no problem. Darcie's weekly food news antipasto is shared every Sunday #foodnews brings up these information-packed posts).
Last Saturday, I made the recently released DoubleTree Hotel's Chocolate Chip Cookie and they were fantastic. Make sure you have checked for any updates regarding virtual events as I will continue to add those I find. Remember to check out our Ideas on how to make EYB work better for you and our 2020 Preview Post. Lastly, I prepared the second part of my beautiful things that bring me joy as a Mother's Day Gift Guide. (Part I).
Member Photo of the Week
Buckwheat crêpes with ham, cheese, and egg (Galettes complètes) from My Paris Kitchen: Recipes and Stories by David Lebovitz submitted by member bigdirtgarden
Have you uploaded any of your own photos yet? Learn more!
---
Featured Online Recipe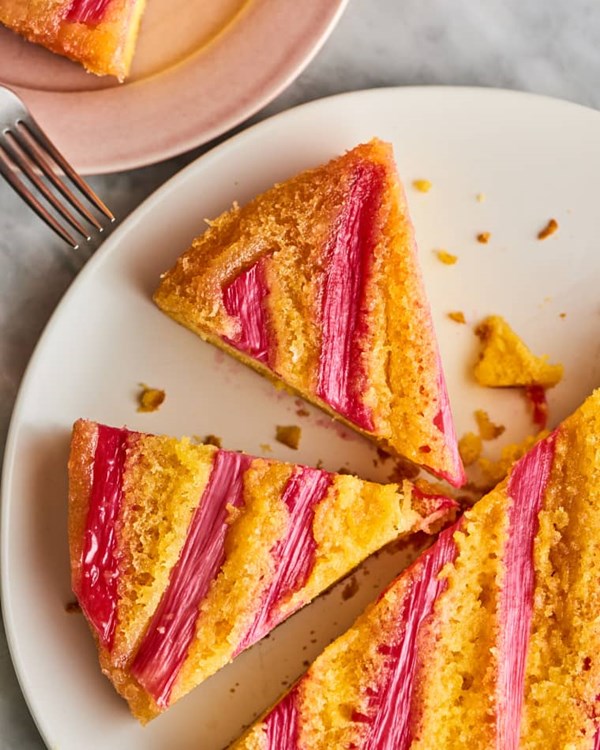 Rhubarb upside-down cake from The Kitchn
---
EYBDigital Previews
Recently we uploaded our 642nd EYBDigital Preview where a selection of full sample pages is available for the following cookbooks.
Learn more about EYBDigital Previews.
Note: To learn why you cannot add all EYBDigital Preview recipes to your Bookshelf, please read this Help page.
---

---
Cookbook Giveaways
Please note due to the pandemic, promotions are extended until publishers are back in their offices. The cookbook giveaway roundup shares all current giveaways.