This week: Pizza crust and two-ingredient dough recipes, cooking tips, cookbook previews and more
March 28, 2020 by Jenny
This week I thought I would feature Hot cross bun recipes (online recipes) but with the scarcity of yeast and other baking supplies and with Darcie just featuring Easter and Passover recipes in our monthly newsletter (check your inboxes) or find the newsletter archive here, I rose to the occasion and switched gears. (Forgive the puns, I'm getting a little stir-crazy here.) Today, I have a two-ingredient versatile dough recipe as well as pizza crust recipes to share.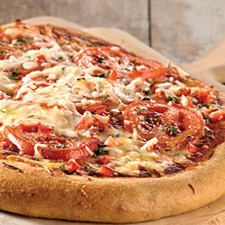 How about a dough recipe that doesn't need yeast?
I just came across this Two-ingredient pizza dough recipe that requires only self-rising flour and Greek yogurt and the bonus is that it can be used for a number of dishes. I haven't tried this myself. Have any of our members tried this particular method?
Our EYB library has many great pizza crust recipes (online recipes) for those of us who have packed larders. Remember last week's weekly roundup features how to cultivate yeast, sourdough recipes, and my weighing the options article provided ideas for locating and/or substituting baking products. I am growing my own yeast from the video in the aforementioned post and I'll let you know how it goes/grows!
This Week on our Blog
Since our last roundup, Darcie has written articles on the following topics: great food safety tips, farmers markets go virtual, cooking with supermarket rejects, the sad news of Chef Floyd Cardoz death, Eater's list of the best cookbooks of the season, and the top 10 breads in the world. Darcie's weekly food news antipasto is shared every Sunday (#foodnews brings up these information-packed posts).
Last week I shared my Best Cookbooks of Spring 2020 and continue to update my 2020 preview post with new titles and links to author events (always double-check as many of these events have been postponed or canceled) and please note a number of cookbooks have been shelved until the pandemic has loosened its grip. I am updating publishing dates as I find them on the 2020 post and in our Library.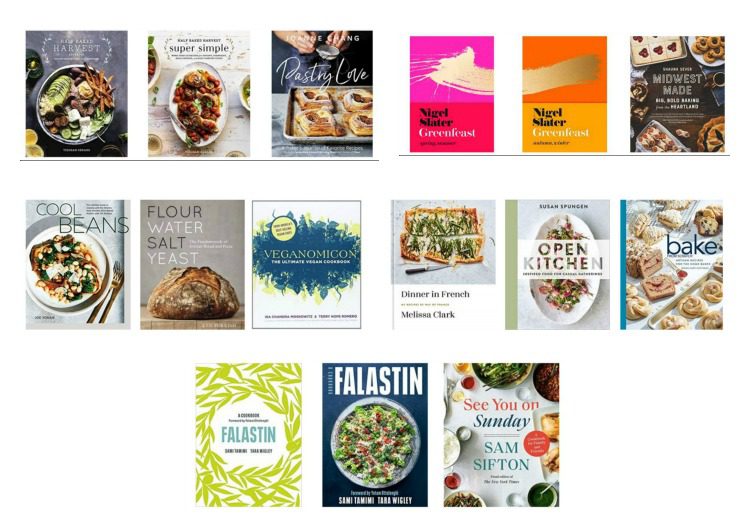 The March 2020 EYB Cookbook Club Summary includes our cooking options for April through July and March 2020 New Cookbook Review provides information on all cookbook releases this month.
---
Member Photo of the Week
Black pepper Buffalo cauliflower bites from Half Baked Harvest Super Simple: More Than 125 Recipes for Instant, Overnight, Meal-Prepped, and Easy Comfort Foods by Tieghan Gerard submitted by member southerncooker
Have you uploaded any of your own photos yet? Learn more!
---
Featured Online Recipe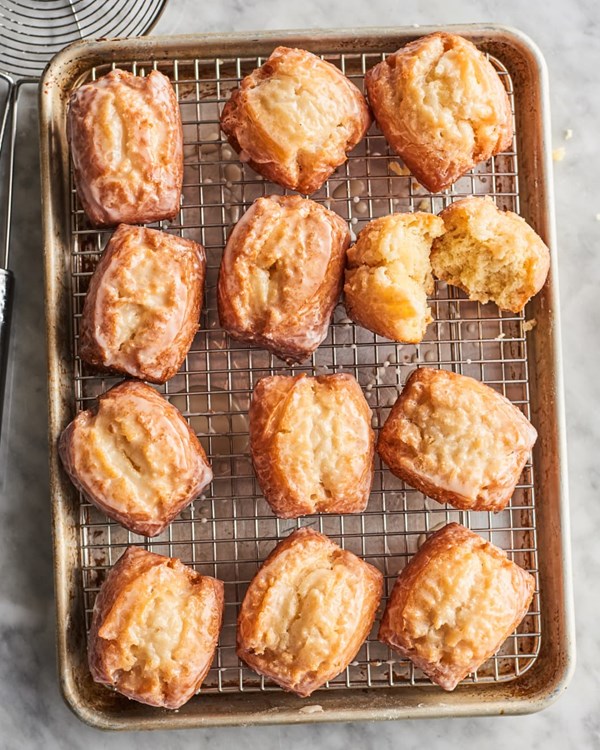 Old-fashioned buttermilk bar donuts from The Kitchn by Jessie Sheehan
---
EYBDigital Previews
Recently we uploaded our 638th EYBDigital Preview where a selection of full sample pages is available for the following cookbooks.
Learn more about EYBDigital Previews.
Note: To learn why you cannot add all EYBDigital Preview recipes to your Bookshelf, please read this Help page.
---

Cookbook Giveaways
Click on the Blue Link Below to Enter

Please note due to the pandemic some promotions may be extended until publishers are back in their offices. I have plenty of promotions to share in the next week so keep checking back.
---
Be sure to enter all our current giveaways!