Were you a pie baker, when pie baking wasn't cool?
February 27, 2020 by Jenny
Remember when Bundt cakes were only for funeral eats and definitely not considered to be one of the cool kids of baking. The same can be said about pies. Pies were made by grandmothers who whipped them out for holidays, but the pie times they are a-changing – pie baking isn't just for grandmas anymore. Thanks to the power of Instagram, pies (and Bundt cakes) are all the rage.
For example, Lauren Ko's Instagram feed is filled with pie art that definitely would sit at the cool kids' table. Lauren has 313K followers and she has a cookbook coming out this autumn! An example of one of her creations is below.
Another example of the power of Instagram is Karin Pfeiff Boschek. Karin's Elegant Pie: Transform Your Favorite Pies into Works of Art reflects the work of her Instagram feed. Below are examples of Karin's pies from our EYBD Preview of her title.
And if you have the time, you can fall into the black hole of Instagram by searching for pie posts. It was there I found The Pieous, #piesofinstagram, Pies Across America, and loads more. I had to step away from the research as I started to crave …. well, pie.
Three of my favorite pie cookbooks of 2019 include The Perfect Pie: Your Ultimate Guide to Classic and Modern Pies, Tarts, Galettes, and More by America's Test Kitchen, When Pies Fly: Portable Pastries from Empanadas to Strudels, Hand Pies to Knishes by Cathy Barrow (review), and The New Pie: Modern Techniques for the Classic American Dessert by Chris Taylor and Paul Arguin review and interview with the authors).
And, in 2018 a few favorites include Pie Squared: Irresistibly Easy Sweet and Savory Slab Pies by Cathy Barrow (review), Southern Baked: Celebrating Life with Pie by Amanda Wilbanks (review), Pies and Tarts: For All Seasons by Annie Rigg (review), and Sister Pie: The Recipes and Stories of a Big-Hearted Bakery in Detroit (review). For pure beauty, I adore Tarts by Frederic Anton, Christelle Brua, and Chihiro Masui (review). Tarts are just pies that are fancier, right? There are 21 online recipes available for this gorgeous book.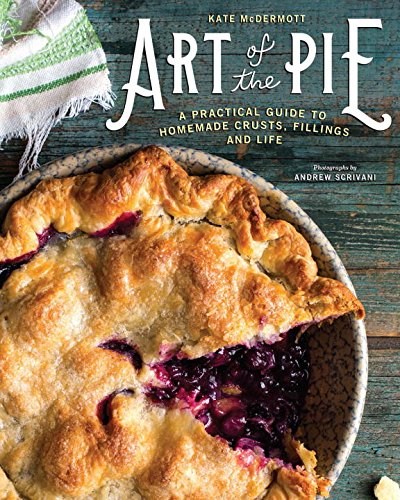 We cannot forget the queen of pie, Kate McDermott, and Art of the Pie: A Practical Guide to Homemade Crusts, Fillings, and Life published in 2016 (review). Kate returns this year with a new book Pie Camp which I am so excited about since the odds of getting to one of her pie camps in Washington are slim to none for me. Virtual pie camp registration begins 4/27 here.
---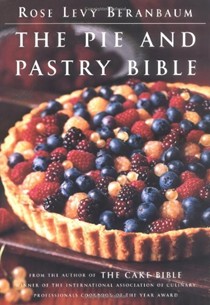 The cookbook devoted to pie that is on the most members' shelves here at EYB is Rose Levy Beranbaum's The Pie and Pastry Bible. Rose has Rose's Ice Cream Bliss coming this May and is working on a cookie bible!
Besides Kate's book and Sister Pie, both mentioned above, other popular titles based on EYB members' shelves include The Four & Twenty Blackbirds Pie Book: Uncommon Recipes from the Celebrated Brooklyn Pie Shop, Pie: 300 Tried-and-True Recipes for Delicious Homemade Pie, and The Hairy Bikers' Perfect Pies: The Ultimate Pie Bible from the Kings of Pie.
---
What prompted this pie post? As I was working on the 2020 Preview post (so many amazing cookbooks coming this year), I noticed a large number of cookbooks devoted to pie. The following list of 2020 titles doesn't include general baking cookbooks with pie recipes.

---
I must admit I am excited about these upcoming pie (and baking) titles as she who dies with the most baking books wins. What say you? Which books are you looking forward to in the pie category?
I was a pie (and Bundt) baker when it wasn't cool. I am sure most of you were too.
Other posts of interest:
Photo credits: Peanut butter checkerboard from The New Pie and Watchamacallthat pie from Butter & Scotch made by Jenny Hartin.