This week at EYB – The best pie crust recipe, new EYBD previews, giveaways and more.
January 25, 2020 by Jenny
National Pie Day is a celebration of pies that occurs annually in the United States on January 23. Being reminded of this had me pondering all things pie. If there is one thing that most pie lovers can agree upon it is that the crust is just as important, if not more crucial, to the success of a great pie.
Some bakers boast that pie crust is a piece of cake (pardon the analogy) while others claim that crust is their baking nemesis. Creating a flaky, tender pie crust doesn't have to fall into the impossible category. For every grandmother's tried and true pie crust method there are new and improved versions sprouting up frequently and many articles on tips and tricks to create blue ribbon quality crusts.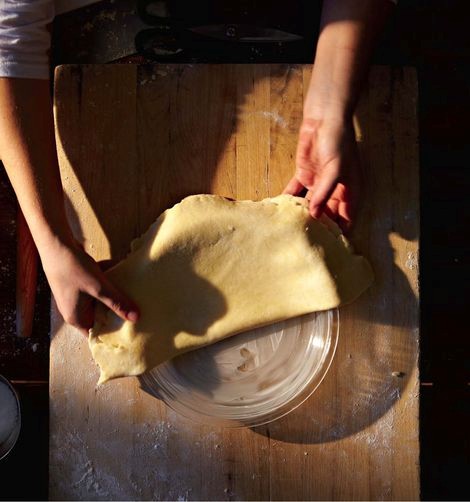 Searching "perfect pie crust" in our library, yields 86 results (with 14 perfect pie crust online recipes that are indexed for our members). I chose this search because "pie crust" in the pies, pastry, tarts filters delivers 12,399 recipes and frankly that is way too much pie to weed through! The photo above is from The Four & Twenty Blackbirds Pie Book of their All-butter crust and below is Kate McDermott's Traditional Art of the Pie leaf lard and butter dough from The Art of Pie. (Kate's posts about leaf lard and where to find it are very helpful.) Kate has a new book coming out this October: Pie Camp: The Skills You Need to Make Any Pie You Want.)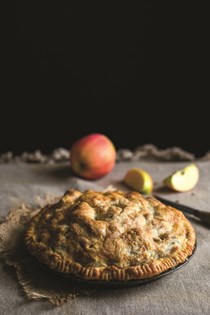 There are recipes that call for adding cream cheese or sour cream to the dough, versions that add vodka or vinegar, crust made with all-butter or all-shortening, and countless other variations. My personal favorite is Rose Levy Beranbaum's perfectly flaky & tender cream cheese pie crust and I have tried a fair number of crust recipes (except for the leaf lard version above which is on my agenda). Rose's new title Rose's Ice Cream Bliss comes out this May and even great pie loves ice cream. Which recipe is your go-to?
A few recipes and articles that may be of interest:
---
Since our last roundup, Darcie has written articles that include a piece on the breath of the wok, which country has the best food?, where 'a la mode' originated and as mentioned above a post to celebrate National Pie Day. Darcie's weekly food news antipasto is shared every Sunday (#foodnews brings up these information-packed posts).
This week the best selling cookbooks of 2019 were shared and our Jane was featured in the Feb/Mar issue of Taste of Home magazine. The monthly new cookbook review and a summary of January's Eat Your Books Cookbook Club offerings were also published. On Thursday the monthly newsletter was sent so be sure to look for that in your inbox. (Remember you can always find current and previous month's newsletters here in our archive.)
---
Member Photo of the Week
Vietnamese rice soup with chicken (Cháo gà) from Milk Street: The New Rules: Recipes That Will Change the Way You Cook by Christopher Kimball submitted by member Maefleur
Have you uploaded any of your own photos yet? Learn more!
---
Featured Online Recipe
---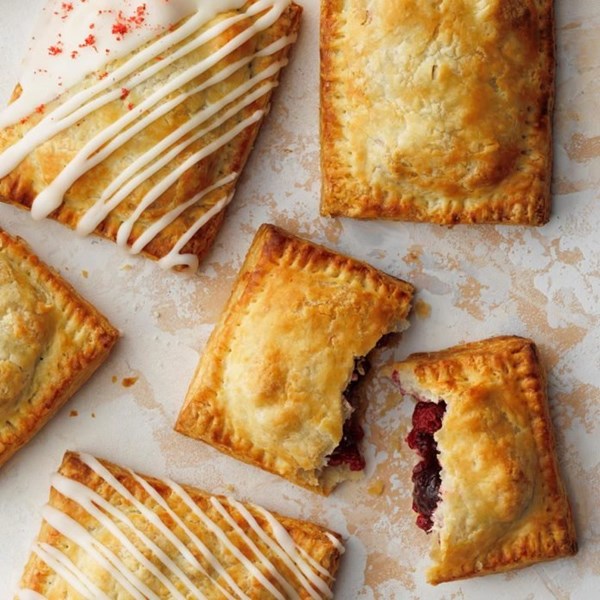 Cherry hand pies from Taste of Home Magazine, Feb/Mar 2020
---
EYBDigital Previews
---
Recently we uploaded our 606th EYBDigital Preview and shared some insight into members' questions regarding same. A selection of full sample pages is available for the following cookbooks. Learn more about EYBDigital Previews.
(Note: Some members have been asking why they cannot add all EYBDigital Preview recipes to their Bookshelf. Please read this Help page for an explanation.)
---

---
Cookbook Giveaways
Click on the Blue Link Below to Enter

---
Be sure to enter all our current giveaways!
---