This week at Eat Your Books: The best chocolate chip cookie recipe, EYBD previews, cookbook giveaways and more!
January 18, 2020 by Jenny
The search for the best chocolate chip cookie recipe is a journey with no end. Even a mediocre homemade chocolate chip cookie is better than no cookie at all. So the less than perfect experiments in our quest will be met with anticipation (at least in my house). The best cookie recipe is subjective as some love thin and crispy attributes in our cookie while others prefer thick and chewy.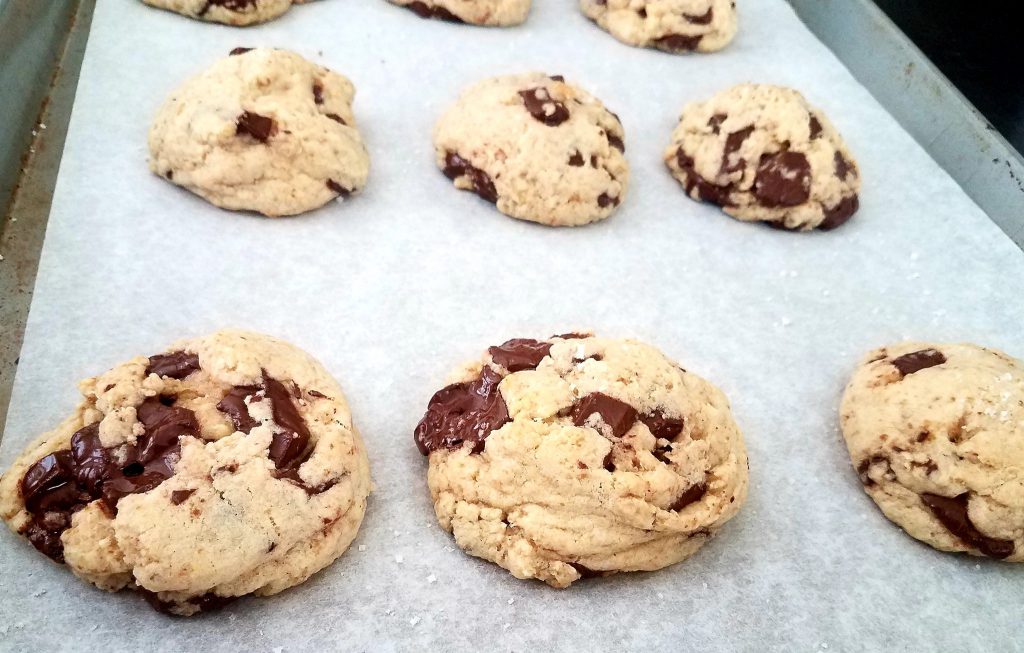 Ruth Wakefield deserves the thanks for creating the original chocolate chip cookie in the 1930's even if she did so by accident. Since then there have been infinite variations of the humble cookie. There are fifteen cookbooks in our library that have the words chocolate chip cookie in the title, over 2,500 books with a chocolate chip cookie recipe in them, and 1,000 indexed chocolate chip cookies with an Online Recipe link! What do you look for in your chocolate chip cookie?
Darcie and I have written a few articles regarding this subject.
---
Since our last roundup, Darcie has written articles that include a piece on the allure of celebrity mom cookbooks, divisive foods, the pursuit of food experiences and the love of lemons. Darcie's weekly food news antipasto is shared every Sunday (#foodnews brings up these information-packed posts). This week in addition to giveaways I shared a piece on my baking intentions.
Our post on looking forward to 2020 cookbooks provides an outline of what the new year has in store for us cookbook lovers. Throughout the year, this post will be frequently updated with new additions, edits to titles and publication dates and more! This week our calendar has been updated with upcoming author events and classes. Our February through April options have been voted upon by our members for the Eat Your Books Cookbook Club. Be sure to check out what is in store.
---
Recently Indexed Books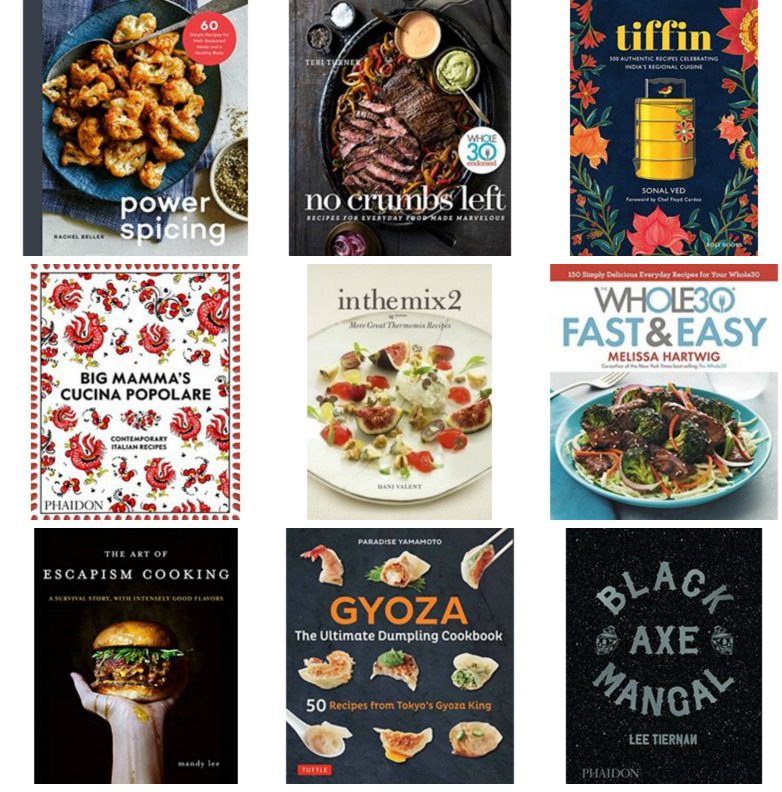 ---
Member Photo of the Week
Thai stir-fried glass noodles with carrots and roasted peanuts (Pad woon sen) from Milk Street: The New Rules: Recipes That Will Change the Way, You Cook, by Christopher Kimball submitted by member raybun

Have you uploaded any of your own photos yet? Learn more!
---
Featured Online Recipe
Big & buttery chocolate chip cookies from Taste of Home Magazine, Apr/May 2019
---
EYBDigital Previews
---
Recently we uploaded our 593rd EYBDigital Preview and shared some insight into members' questions regarding same. A selection of full sample pages is available for the following cookbooks. Learn more about EYBDigital Previews.
(Note: Some members have been asking why they cannot add all EYBDigital Preview recipes to their Bookshelf. Please read this Help page for an explanation.)
---

---
Cookbook Giveaways
Click on the Blue Link Below to Enter

---
Be sure to enter all our current giveaways!
---