Highly divisive foods
January 11, 2020 by Darcie
Cilantro, Marmite, black licorice, and olives – what do these items share in common? They are all foods that people either love or hate, with almost no one on the fence about them. If you look at various lists of divisive foods, most of the same one rise to the top; for example, a list from Reader's Digest contains significant overlap with the top ten list from Plated.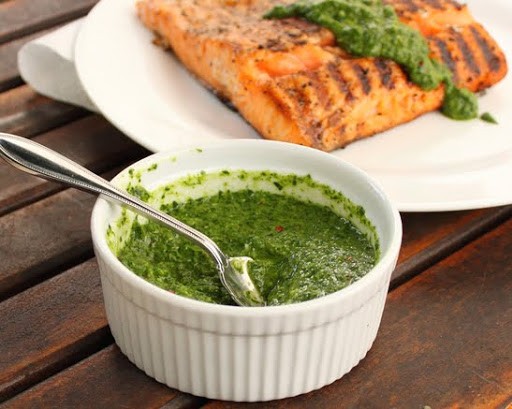 For most people, the flavor of the divisive food drives the intense dislike or appreciation. So-called super tasters do not cotton to the strong flavors of items like licorice, while others have a physiology that makes cilantro taste like soap. Texture can be the determining factor as well, with mushrooms and oysters landing on the 'hate it' side due to their unique compositions. Smell can also play a role – I know a few people who absolutely loathe the smell of bananas.
If you love one item and live with someone who hates it, the hater can go to great lengths to avoid eating or even being exposed to the food in question. I learned this after asking my husband to look up a particular chimichurri recipe in one of my cookbooks and read it aloud because I couldn't quite remember the proportion of ingredients. He recited the items, but made one glaring omission (cilantro). When I called him on it, he said that it wasn't on the list (it was). Since it wasn't critical to the dish, I acquiesced to his desire to keep it out. The things we do for love.
However, I do have to admit that the subterfuge can go both ways. Since my husband is not a super taster, I can sometimes sneak items in that I love that he doesn't. If I told him the ingredient was in the dish, he would say that he did not like it, but if I lie by omission, chances are good that he won't notice. For example, if he saw me smashing up anchovies to add to a pasta sauce he wouldn't eat it, but I never let him see that part of the process and he is none the wiser. We both eat happy. What subterfuge have you performed to either avoid something you hate or incorporate a food you love?
Photo of Chimichurri sauce from Food Wishes by John Mitzewich