New Year's food resolutions
December 31, 2019 by Darcie
As we look forward to 2020 vision (I had to make that joke sometime!), many of us are taking stock in the year that has passed and resolving to make a change in one or more areas of our lives. For food and cookbook lovers, this change often revolves around cooking and eating. I looked at my resolutions for 2018 and 2019 and found that I did, in fact, make progress on both – although I am about a year behind. For 2018, I had planned to make more breakfast at home and for 2019, my goal was to be more organized in the kitchen.
It took some effort, but this year I refrained from grabbing a granola bar as I headed out the door, instead getting into the office a bit earlier and having a proper breakfast. Since I brought a toaster oven into our break room I have been able to make toast and, more importantly, reheat other foods that suffer by being in the microwave. I also perfected my ability to make and reheat poached eggs. So this year (only a year behind my original resolution), I almost completely eliminated unhealthy on-the-go breakfasts.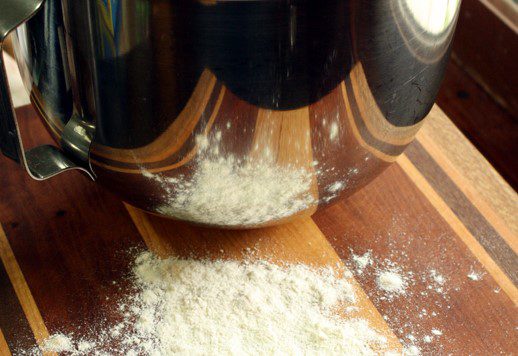 I am hopeful that next year I finally get organized in my kitchen, so that the kitchen is not a disaster zone after I am done making a meal there. This year I took baby steps in that direction, making sure that I had a clean kitchen every day – I did not go to bed until all dishes were washed and put away and all countertops were clean. Next up is making sure I have more organization during the actual process of cooking, something I have yet to achieve.
Since I will need a goal in 2021, for 2020 I am making another resolution. I'm shooting for zero waste cooking. This means I want to make sure that in this house we eat everything we cook, we try to find uses for food items normally discarded, and we substantially reduce the amount of packaging in the products we buy. I am fortunate that I work in a major metropolitan area, which means that I have access to food cooperatives and stores that allow me to bring in my own containers for bulk items and offer produce that is not overly packaged. I started a compost pile last year, although it is across the yard from our back door. That posed a problem when we had tremendous snowfalls in 2019, so this year I have a large bin outside of the back door that will hold items until I have the ability to transport them to the larger pile.
What are your New Year's food resolutions?