Best of the best cookbooks 2019
December 22, 2019 by Jane
Whew, that was a marathon! More than 300 best cookbooks lists from around the world have been collected and amalgamated by myself and EYB staff to create the definitive guide to the top rated food and drink books of 2019.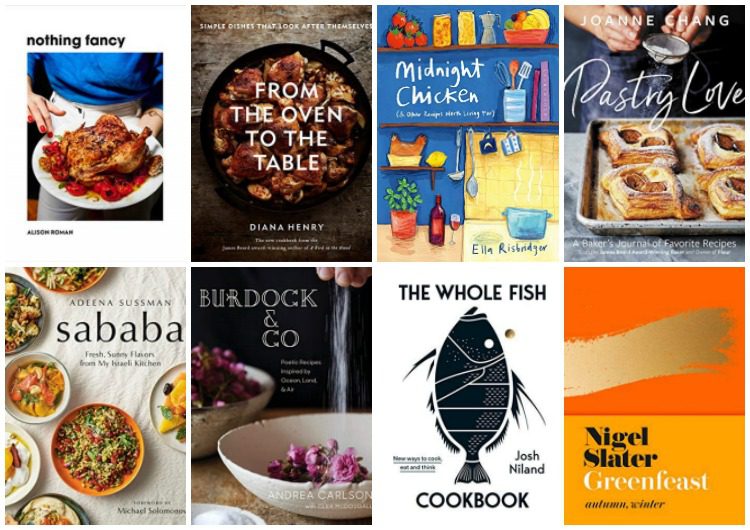 With no new books from huge names with international appeal (Ottolenghi, Nigella, Barefoot Contessa, etc) there was a chance for a relative newcomer to win the top honors. And the crown went to Alison Roman for her second book Nothing Fancy. Alison's first book, Dining In, was #8 in 2017.
We are pleased to see several titles from outside the USA in the top-rated books, and it's especially pleasing to see an Australian book for the first time in our 11 years of compiling the list. The Whole Fish Cookbook by Josh Niland appeared on lists from all over the world.
As well as the top 10 books of the year plus six runners up, we have charts showing the votes from the UK/Ireland, Canada and Australia/New Zealand. We also produced specialist charts for Vegetarian & vegan, Drinks, and Food writing/memoirs. Check out all the lists plus look back over the previous 10 year's lists.