Christmas cooking tips and recipes from chefs
December 19, 2019 by Darcie
Planning a big holiday meal can involve a fair amount of stress. Keeping track of the timing of dishes can be tricky and doing the prep work is important. Who better than a professional chef to understand these pressures and be able to offer advice? Australian Gourmet Traveller asked several chefs to provide their best tips and tricks for cooking the Christmas meal. The article offers advice on everything from the turkey and gravy to making great pavlova.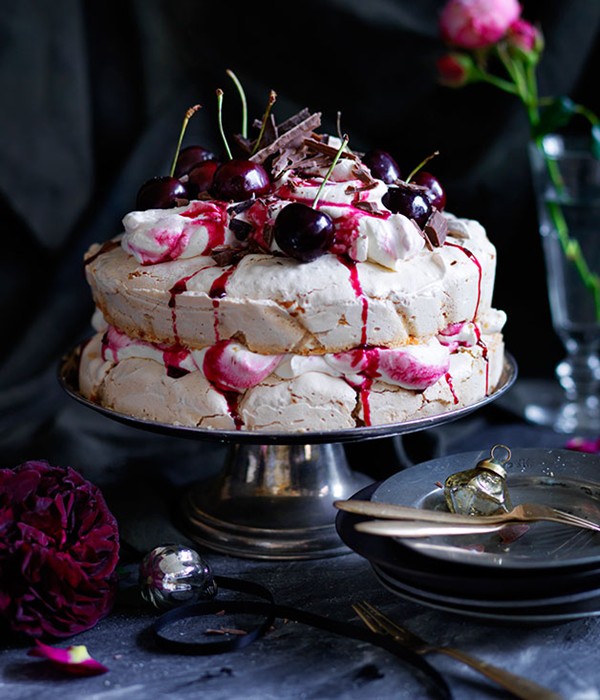 Sharing the task of making the big meal can make it easier on hosting. Having a potluck is a great way to distribute the duties, but then you need to decide what to make. Over at NBC, chefs and food pros have shared their favorite holiday potluck dishes. The list includes everything from pre-dinner cocktails to salads to desserts.
If you're like me, the holiday baking is not finished yet (and may barely even be started). If you are looking for new ideas for additions to your cookie tray, Forbes asked several pastry chefs to share their favorite recipes. The offerings range from snickerdoodles to sugar cookies to boozy chocolate candy cane cookies.
Photo of Cherry Ripe Pavlova from Australian Gourmet Traveller