Food news antipasto
December 9, 2019 by Darcie
A crown roast of lamb makes for a gorgeous presentation. It looks intimidating, but having a good butcher goes a long way to making the rack look great. Two adventurous butchers recently attempted to make this impressive roast even more grand, by making a roast that encompasses the entire rib section. Be forewarned that they start with a whole lamb.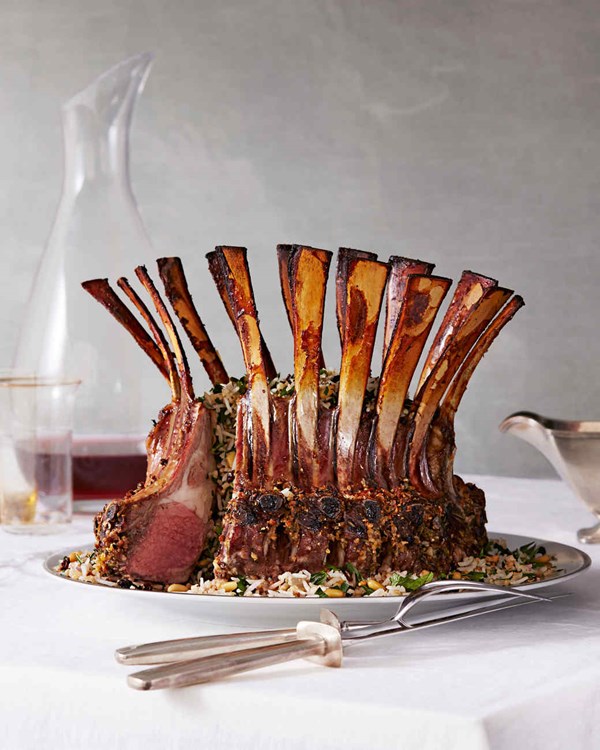 Celebrities penning cookbooks seems to be a growing trend. We might be able to add another one to the list soon, as pop diva Mariah Carey recently told an interviewer that she wants to make a Christmas cookbook. It seems the star really enjoys cooking, and goes all out during the holiday season. "People don't believe that I cook, by the way, they think I'm lying," she said. "Lots of people are like 'she don't cook,' but the truth is that I do and I actually love cooking." Who knew?
Most food companies go out of their away to avoid overtly expressing a political opinion. One company is taking the opposite approach. Penzey's Spices, which is owned and headed by Bill Penzey, recently spent over $700,000 on political advertisements on social media that supported the impeachment of President Donald Trump. "I want other businesses to look at what we're doing," Penzey told the Los Angeles Times. "If you want customers to support your business, you have to support the values and lives of your customers."
If you have noticed that the sound of people eating in movies and television shows has become louder, you are not alone. Jaya Saxena, writing for Eater, says that over the last few years the sounds of food – and of people eating food – have been amplified. She has developed a few hypothesis of why this has occurred, ranging from ASMR experiences to the fact that so many people now consume the audio portion of their media through low-quality headphones.
Photo of Crown roast of lamb with pilaf stuffing from Martha Stewart Living Magazine