Kylie Kwong writes her next chapter
November 13, 2019 by Darcie
Earlier this year renowned Australian chef Kylie Kwong saddened diners when she shuttered her Sydney restaurant Billy Kwong after 19 years. At the time Kwong was mum about her next project, but she's finally broken her silence. Australian Gourmet Traveller reports on where Kwong is headed in 2020.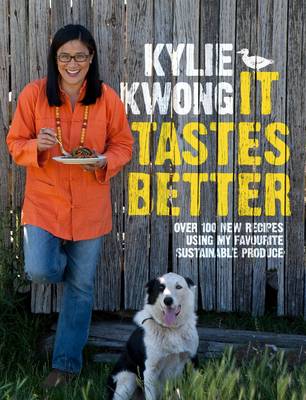 The chef has announced that she will open a eatery in South Eveleigh (formerly known as Australian Technology Park). In addition to running the as-yet-unnamed restaurant, Kwong will be the South Eveleigh neighborhood ambassador. "When I came down to South Eveleigh, I just immediately fell in love with the place," she says. "It has this incredibly long and continuing history with the Indigenous community and this deep cultural legacy," she said.
Kwong will focus on serving native ingredients, and the location of her new establishment is well-suited for that. It is close to Australia's first Indigenous rooftop farm by start-up company Yerrabingin. Yerrabingin has over 2,000 native plants, so between now and the restaurant's target late 2020 opening, Kwong will have plenty of time to come up with exciting new dishes that marry Cantonese cuisine and native flora.