Spice Support: Bell's Seasoning
November 12, 2019 by Darcie
With Thanksgiving and other holidays just around the corner, it's fitting that today's Spice Support column focuses on a seasoning that is perfect for poultry. Bell's Seasoning has been a staple of northeastern US cooking for well over 100 years, although it is not well known outside of that area. If you haven't heard of it, Leite's Culinaria dives deep into explaining the spice blend.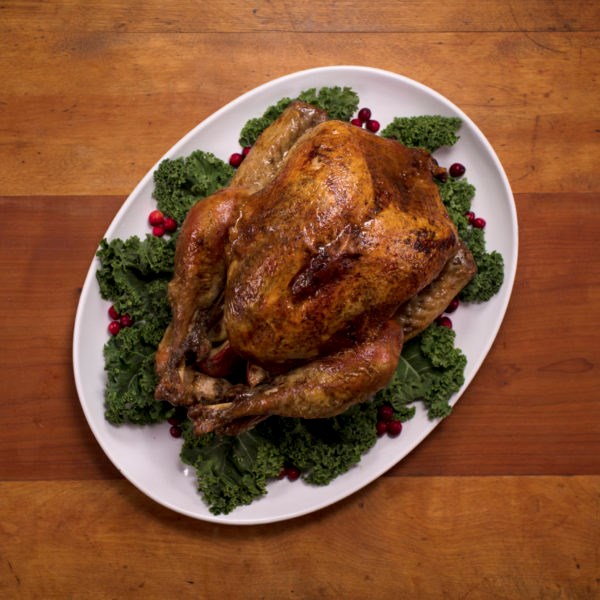 The blend of rosemary, oregano, sage, ginger, marjoram, thyme, and pepper – concocted by William G. Bell in Boston in 1867 – screams Thanksgiving to its diehard fans. Although billed as a poultry spice, the salt-free blend is perfect for vegetables, stuffing, soups, and more. There are dozens of recipes in the EYB Library that expressly call for Bell's, including several from Bell's website and from Sky Juice and Flying Fish: Traditional Caribbean Cooking by Jessica B. Harris.
You can purchase Bell's (known by a single name like Madonna or Cher) at most supermarkets from New York to Maine. Intrigued but don't live in the northeastern US? You can order it from Amazon, of course.
Photo of Bell's ultimate roast turkey from Bell's