Houston Cooks – Cookbook Giveaway
October 24, 2019 by Jenny
Enter our contest to win a copy of Francine Spiering's Houston Cooks: Recipes from the City's Favorite Restaurants and Chefs. For more information on Figure 1's Cooks & Eats series see our giveaway posts on Calgary Eats , East Bay Cooks, and the #cooksandeats tag will bring up all titles in this series that we have written about.
The Cooks series shares recipes from the particular city's favorite restaurants and chefs; while the Eats series is a way to identify a followup to a particular city's Cooks' title (for example Calgary Cooks and Calgary Eats).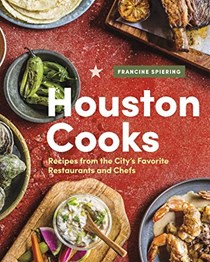 Houston Cooks: Recipes from the City's Favorite Restaurants and Chefs by Francine Spiering is an exciting collection of eighty signature dishes from forty of Houston's leading restaurants. Designed with the home cook in mind, this exciting anthology celebrates a vibrant culinary scene.
With easy to prepare dishes such as Peach, herb, and feta salad or more elaborate recipes for Langoustine risotto with Meyer lemon and capers – there is definitely something for everyone here. Travel to Houston via this book and taste what this city has to offer without leaving your kitchen. Francine's events are shared on our calendar.
Our

takes you inside this title and shares the following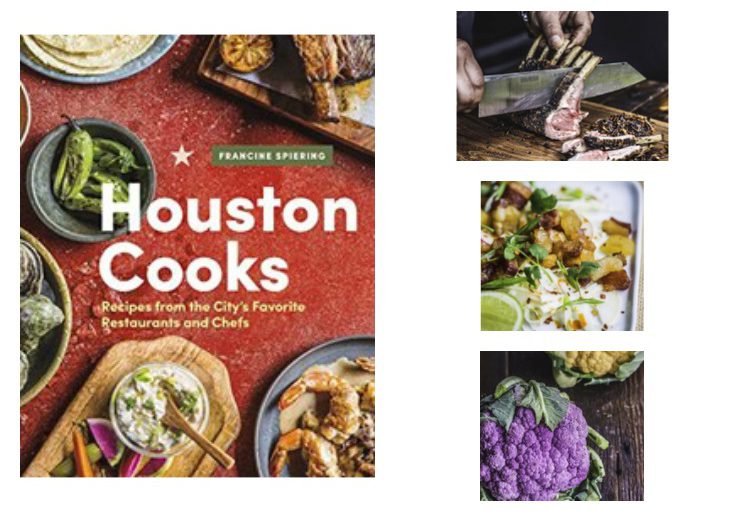 Thanks to the publisher for providing two copies of the above-referenced title in our giveaway open to EYB Members in the US and Canada. One of the entry options is to answer the following question in the comments section of this blog post.
Which recipe in the index would you try first?
Please note that you must be logged into the Rafflecopter contest before posting or your entry won't be counted. For more information on this process, please see our step-by-step help post and this forum post. Once you log in and enter your member name you will be directed to the next entry option – the blog comment. After that, there are additional options that you can complete for more entries. Be sure to check your spam filters to receive our email notifications. Prizes can take up to 6 weeks to arrive from the publishers. If you are not already a Member, you can join at no cost. The contest ends at midnight on January 6th, 2020.
a Rafflecopter giveaway