Family recipes that revealed a secret
September 30, 2019 by Darcie
When Genie Milgrom was growing up, she never noticed that a family secret lurked in the recipes that her mother and grandmother made. Raised in a devoutly Catholic household, Milgrom never questioned the idiosyncrasies of her family's foods. They never mixed meat and dairy in the same meal, and they always cracked eggs into a separate bowl to make sure there were no blood spots in them. It was only after Milgrom found a cache of recipes in her elderly mother's cupboard that she pieced together the truth: she had Crypto-Jewish roots, and this discovery led to a cookbook, Recipes of My 15 Grandmothers: Unique Recipes and Stories from the Times of the Crypto-Jews during the Spanish Inquisition.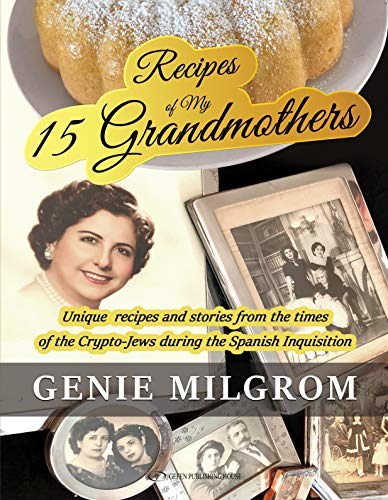 Milgrom's family had a secret, one that the family took with them for generations as they moved from Spain to Portugal to Cuba and finally the U.S. In order to avoid the Spanish Inquisition, many Jews led double lives. They appeared to be Catholics to the outside, but they practiced Judaism in secret. All of this explained her family's unusual dietary practices. The recipes included a 'faux pork chop' that was a lesson in subterfuge.
While her family transitioned from Judaism to Catholicism over the centuries, remnants of their original religion and customs were expressed through food. Recipes of My 15 Grandmothers is a tribute to Milgrom's relatives who repressed or forgot their Jewish identity through the ensuing generations, but managed to preserve vestiges of it.