In praise of the can
September 20, 2019 by Darcie
When you leaf through most cookbooks today, you will find anecdotes about finding joy at the farmers' market or praising local, grass-fed beef. What you do not find as often are essays extolling the virtues of canned goods, although they do have a lot more to offer than emergency rations, at least according to Melissa Clark. She has just penned a love letter to canned food.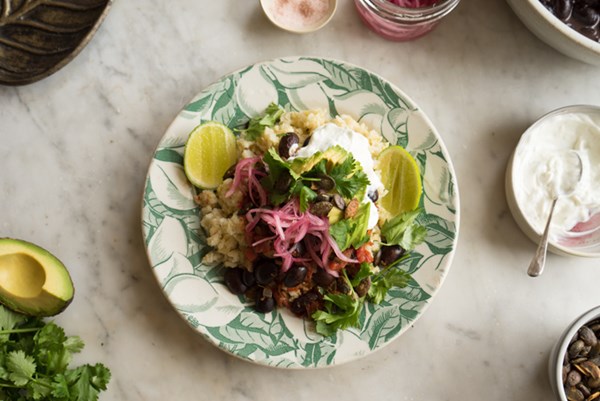 Her love affair with canned food goes back to her childhood, when a family friend would make a hot, cheesy dip that featured tinned artichokes. Clark dives deeper into canned items that can not only provide dinner in a flash, but actually provide flavors that their fresh counterparts don't. "Take, for example, canned seafood like sardines, anchovies and tuna," she says. "The amount of salt and olive oil used in their preservation makes them seem closer to salami than to fish, and that's all to the good."
Canned beans get a lot of love from Clark as well. She adds them to soups, purees them for dips, and crisps them in the oven for snacks. Having a good stock of canned goods in your pantry means a good dinner is never too far away. What are your favorite canned/jarred/tinned foods?
Photo of Melissa Clark's black bean skillet dinner from 101 Cookbooks by Heidi Swanson and Melissa Clark