Spice support: cumin
May 25, 2019 by Darcie
Few spices are as versatile or universally employed as cumin. Originating in the Middle East (or possibly the Nile Valley, depending on which source you believe), cumin is one of the world's oldest spices with a culinary history that dates back over 6000 years. Cumin is a member of the parsley family, and its seeds look a lot like caraway seeds, with which it is often confused.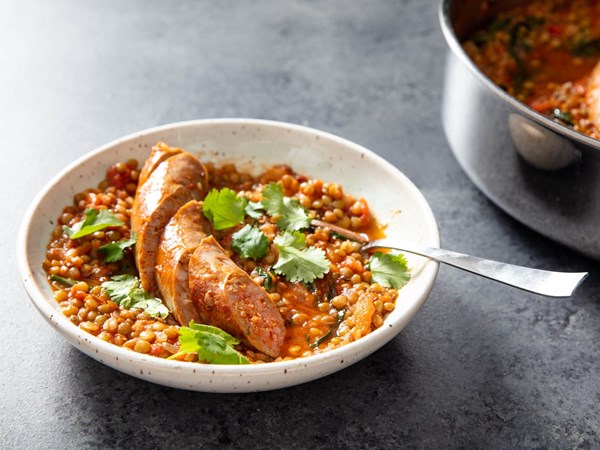 Even if you didn't recognize cumin's warm flavor and earthy aroma by itself, chances are high that you have eaten food with the spice in some form even if you did not realize it. Cumin is vital to many seasoning blends from a variety of cuisines, including ras el hanout, za'atar, berbere, chili powder, garam masala, panch phoron, and charmoula.
The spice known as black cumin (aka kala jeera) is differently flavored than regular cumin. Black cumin is often confused with nigella because the seeds look similar, but it is botanically unrelated. Black cumin seeds are smaller and darker than its regular cousin, and the fragrance is less earthy and more nutty.
You can buy cumin seeds whole or purchase the spice pre-ground. The seeds are rather soft and easy to grind so if you only have room in your cupboard for one, choose the seeds over the ground version because they will keep better. Toasting the seeds prior to grinding them amplifies their flavor, so opt to do that when you can as well.
Serious Eats recently updated its primer on cumin, which offers advice on how to cook with the spice. One choice you need to make is whether to add cumin at the beginning of the cooking process or closer to the end, as that determines the character of the flavor added to the dish. According to Serious Eats, adding cumin "at the start of a dish-a common method when making a curry or rice pilaf-forms an earthy, spicy backdrop, but long cooking kills cumin's subtleties. When tossed in at the end, it works more like an herbal garnish."
The most difficult decision to make is which cumin-scented dish to make. There are over 19,000 online recipes that use cumin in the EYB Library, a testament to the spice's popularity. One option is Cumin-scented lentils with sausage and dandelion greens from Serious Eats pictured above.