Take your knife skills to the next level
May 24, 2019 by Darcie
I don't know about you, but I could always use a little help with my knife skills, especially on how to get them sharp and keep them that way. That is why I immediately clicked on Food52's recent post about a knife sharpening demonstration video from none other than Jacques Pépin.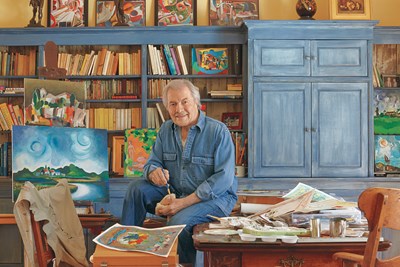 The video is as much a demonstration of proper knife techniques as it is about sharpening the blades. It starts with basics like how to make your cutting board stay in place and moves through how to properly hold your knife, how you should move the blade to get the best cutting action, and – most importantly – how to hold your non knife-wielding hand.
Of course Pépin makes it all look completely effortless – years of daily practice will do that – but the advice is spot on even if (like me) you look a lot less smooth with your blade. The hardest thing I find in proper knife technique is to keep your guiding hand glued to the side of the knife blade. Chef Pépin shows how to do it and why it's important. My favorite part of the video, though, isn't about technique at all. When Food52 Test Kitchen Director Josh Cohen falls a little behind Pépin and says "I'm not as fast as you," the chef responds with "it's because you don't drink enough wine." And that's why I love Jacques Pépin.