Make me one with everything
April 25, 2019 by Darcie
Do you love 'everything' bagels? Then you are likely a fan of Trader Joe's Everything but the Bagel Sesame Seasoning Blend. In case you are not familiar with this product, it contains black and white sesame seeds, dried minced garlic and onion, poppy seeds, and coarse sea salt. If you can't get enough of the stuff, head over to Epicurious, which has found over a dozen creative ways to use this seed and spice blend.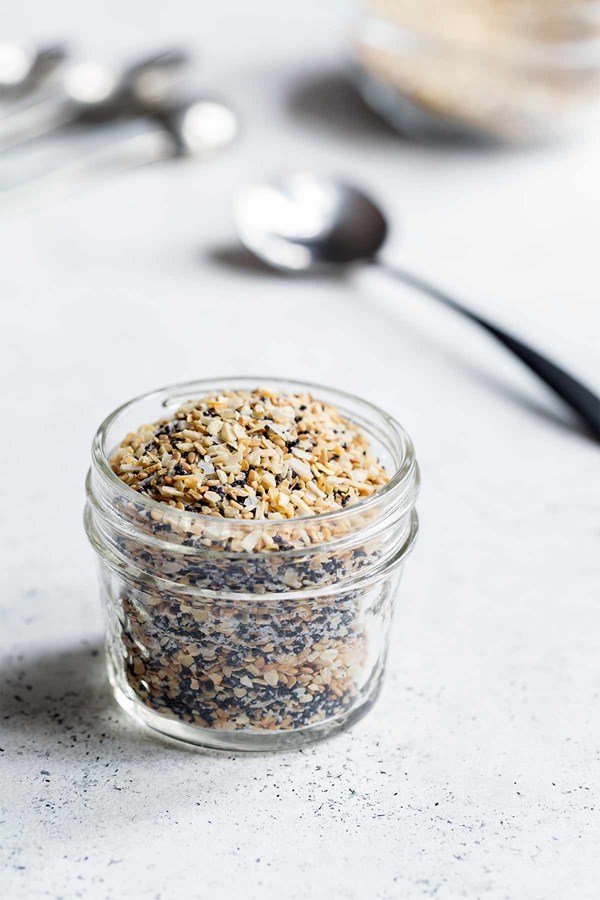 The most obvious uses are as a topping for homemade bread, rolls, or buns (and bagels!), but that just scratches the surface. You can also use it make a compound butter to slather on meats and vegetables, put it around the rim of your Bloody Mary, or add it to freshly popped popcorn.
Still not enough? The EYB Library contains dozens of recipes that use the seasoning, ranging from Everything hummus to Everything bagel mac and cheese to "Everything bagel" vinaigrette. There are also recipes to make a homemade version of the spice blend so you'll always have some on hand.
Photo of Everything bagel seasoning from Savory Simple by Jennifer Farley