Nancy Silverton to offer baking classes and more
March 2, 2019 by Darcie
If you live in Southern California (or want to plan a culinary vacation there), you now have an option to learn making from a legend. Los Angeles chef Nancy Silverton will offering classes and more as a culinary ambassador at the new Farmhouse food and event space at the Ojai Valley Inn in Ventura County.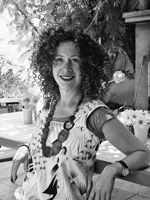 In addition to the classes, Silverton plans to put on dinners, book signings, talks and workshops in the new, 30,000-square-foot facility. While the name sounds humble, the Farmhouse is anyting but. The site boasts a stunning kitchen that includes an area for live-fire cooking, a garden courtyard, a library, an outdoor kitchen, and a huge ballroom.
The schedule announced so far is impressive. In April, Silverton is hosting a lunch with "Somebody Feed Phil" host Phil Rosenthal, plus a dinner with culinary stars Suzanne Tracht and Mary Sue Milliken, among others. If you are interested in learning more, visit the Farmhouse website, www.ojaivalleyinn.com/farmhouse .