Celebrate National Pie Day
January 23, 2019 by Darcie
Today, for reasons I will never understand, is National Pie Day (I believe the logical choice for the day is March 14). I've noticed in my Twitter feed that people from all countries seem to be celebrating this "holiday", so perhaps it should be renamed as International Pie Day. Regardless of where it originated, I am happy to join in the celebration because, well, it's pie.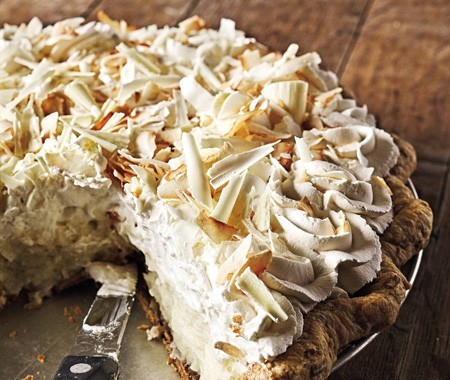 The great thing about pie is that there is so much variety: fillings can be savory or sweet, creamy or chunky, filled with custard or fruit or vegetables or meat. No matter your dietary preferences or restrictions, everyone can enjoy a slice of pie. Every meal can feature pie, from breakfast to dinner and beyond (there's no shame in having a piece of pie in your pajamas in front of the refrigerator at 2 am). Whether you are celebrating one of life's little victories or comforting yourself after a disappointment, pie is the perfect food choice.
A few notes on our favorite pie cookbooks. Jenny recommends Pie & Tarts a beautiful title which is covered in her review and giveaway post. Also, look for an interview with the award winning authors of The New Pie coming soon which includes a look into their cookbook collection. Lastly, Tarts is a book for bakers who wish to level up their game – find out more in Jenny's earlier review.
If you want to celebrate National Pie Day but need a bit of inspiration, the EYB Library offers endless ideas for every type of pie imaginable, with over 5,300 recipes available online. Here are a few Member favorites to get you started: