Featured Cookbooks, Recipes, and the Latest EYBDigital Previews
January 5, 2019 by Christine
EYB wants to make your cooking life easier. Our main focus has always been indexing cookbooks and magazines so you can efficiently search your own collection instead of paging through individual indexes. We also aim to keep members up to date on the best new titles being published. Our new EYBDigital platform allows us to provide EYBDigital Previews (sample pages from cookbooks) and EYBDigital Books (complete digital cookbooks you gain access to when you buy a print book). More information can be found on our EYBD Page.

Below you'll find our latest EYBDigital Previews plus GIVEAWAYS and more!

(Note: Some members have been asking why they cannot add all EYBDigital Preview recipes to their Bookshelf. Please read this Help page for an explanation.)
In case you missed it!
Best of the Best Cookbooks 2018
Year in Review 2018
January 2019 Cookbook Giveaway Roundup
Looking Forward to 2019 in Cookbooks
Member Photo of the Week:
Roasted carrots with walnuts, feta, and dill from Dinner: Changing the Game by Melissa Clark

Photo submitted by meduff
Have you uploaded any of your own photos yet? Learn more!
Featured Online Recipe: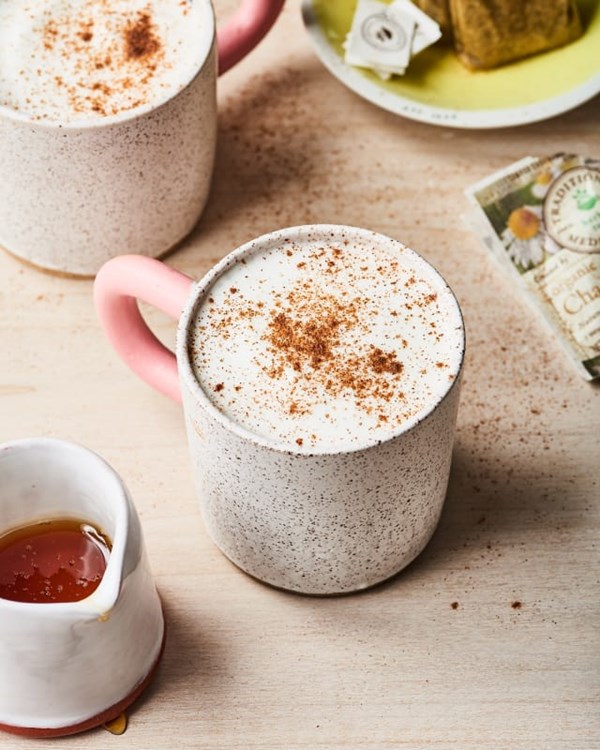 Honey chamomile tea latte from The Kitchn
EYBDigital Previews:
A selection of full sample pages are available for the following cookbooks. Click the book cover or orange EYBDigital Preview button to view. Individual recipes from already indexed titles can be added to your EYB Bookshelf now.
Learn more about EYBDigital Previews.
3 recipes from New Pizza: A Whole New Era for the World's Favourite Food by Stefano Manfredi
4 recipes from Baking Artisan Pastries and Breads: Sweet and Savory Baking for Breakfast, Brunch, and Beyond by Ciril Hitz
3 recipes from Danielle Walker's Eat What You Love: Everyday Comfort Food You Crave: Gluten-Free, Dairy-Free, and Paleo Recipes by Danielle Walker
Cookbooks with GIVEAWAYS!
Each of these featured titles has a current giveaway. Click the photo or blue button for more information on how to enter. For titles that also have an EYBDigital Preview, click on the orange button to view the available full sample pages.
5 recipes from Holiday and Celebration Bread in Five Minutes a Day: Sweet and Decadent Baking for Every Occasion by Jeff Hertzberg M.D. & Zoë François
Enter the Holiday and Celebration Bread GIVEAWAY with Grand Prize of a Zojirushi Breadmaker! (US only)
1 recipe from Set for the Holidays with Anna Olson: Recipes to Bring Comfort and Joy by Anna Olson
Enter the Set for the Holidays GIVEAWAY (US/CAN only) with Grand Prize of a Mauviel Roaster! (US only)