December 2018 Eat Your Books Cookbook Club Review
December 19, 2018 by Jenny
We have an incredible community here at Eat Your Books that has flowed into our Eat Your Books Cookbook Club and Sweet Eat Your Books Cookbook Club, places where we share our successes and fails in cooking and baking from specific cookbook titles.
This month we've been cooking through the following titles and we were thrilled that Dorie Greenspan joined the group and commented on our shares:
And, desserts are still being churned out in our second group that is working through Ottolenghi's Sweet.
The photos below are just a few of the beautiful shots our members have been sharing; visit each group for more inspiration. Do not forget to also upload your photos and add your notes to your bookshelf at Eat Your Books. Instructions on uploading your photos and links to other helpful articles can be found here.


A few announcements before we share some highlights from this month's options:

Please make sure you have entered all our giveaways. We have a few up right now that combine a cookware, products and more.
Be sure to check out our 2018 Gift Guide and Best Books of 2018!
Our EYBD Page has been updated with additional titles for 2019!
Now to this month's highlights:
Jessica J made the Ginger fried rice from Everyday Dorie "I love ginger and fried rice so this was a win for me. I added a few extra veggies and some tofu. I added a bit more ponzu at the end and would increase the amount of ginger next time (I really love ginger)."
Kimberly P made the Gingered-turkey meatball soup from Everyday Dorie. "Perfect on a snowy day. The meatballs are tender, light and flavorful (I will add a little more ginger next time). You could easily substitute any number of vegetables -whatever you happen to have on hand. A keeper."
Jenny's note – we all love ginger!


Monique L made the Roasted squash hummus (among other dishes from the book)




I made the Sweet chili chicken thighs and these will be a definite repeat in our house. The sauce is everything.
Kimberly K made a "selection of cookies from the Great Minnesota Cookie Book plus one from Rose's Cookies. A lovely Sunday afternoon gathering in December with friends and family who contributed to our spread."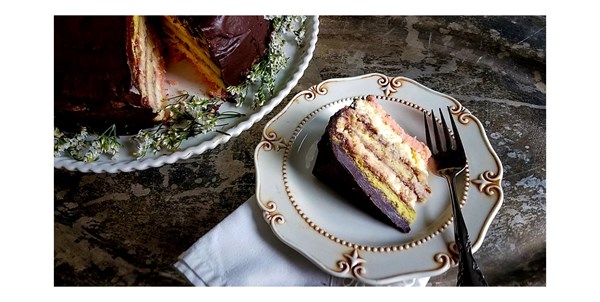 There are many other wonderful photos
in the group
.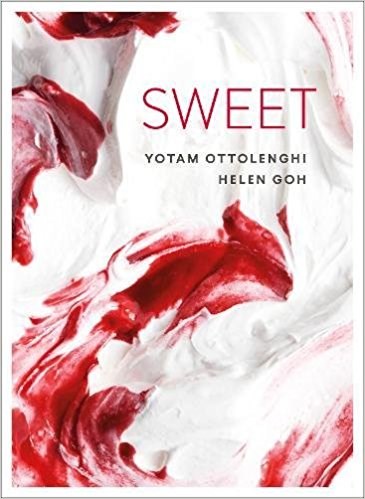 Eat Your Books Sweet Cookbook Club
Sweet – Ottolenghi (see the group for even more photographs).
Rachel B created a number of delights from Sweet this month. I am particularly in love with her styling of the Oat, cranberry and white chocolate biscuits.
Our future selections:
January
February
March