Cookbook author Patricia Quintana has died
November 27, 2018 by Darcie
We learned today of the passing of cookbook author and Mexican "culinary royalty" Patricia Quintana. She was a renowned international chef and an expert in Mexican gastronomy who studied cooking all around the world. For more than twenty years she was dedicated to rescuing the culinary heritage of the country and her research enabled her to travel throughout the different regions of Mexico.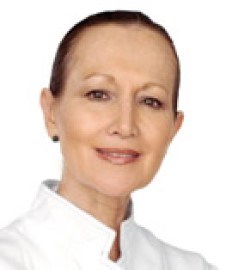 With her sensibility and experience, she created numerous avant-garde dishes, without losing the essence of Mexican traditions. Her culinary art was featured and published in more than fifteen books, among them The Taste of Mexico, Feast of Life, Puebla, Kitchen of the Angels, A Journey through the Kitchens of Mexico, and Jade Powder. She collaborated on numerous television programs and wrote many articles on cooking for newspapers and national and international magazines. Quintana tirelessly promoted indigenous Mexican cuisines.
She received many accolades for her work, both in cookbook writing and through her restaurant and catering company: the "Silver Spoon" prize, awarded by the magazine Food Arts; the "Golden Laurel" award by the Mexico-Spain Association, and the "Restaurateur of the Year Entrepreneur of the Year" awar , given by the National Chamber of the Restaurant and Spicy Food Industry in Mexico.
Quintana's friend Maricel Presilla remembered her in a Facebook posting. "For those of us who followed her long culinary career and were lucky to see her in her element, at her big old home and cooking at her Mexico City restaurant Izote, researching and writing about the foods of the country that informed her identity, leading tours and sharing recipes and her vast knowledge of Mexican cooking with friends and colleagues, her loss is a painful blow." Quintana was 72.