Cooking Light ends subscription print publication
September 14, 2018 by Darcie
Over the course of my cooking career I have subscribed to many different food magazines: Bon Appetit, Gourmet, Saveur, and Cooking Light to name just a few. In the past few years, these elder statesmen of culinary journalism have faced the mounting pressures that are devastating most of the print magazine industry. Gourmet was the first to succumb, folding in 2009, and Saveur experienced extreme restructuring last year. Now we have learned that Cooking Light is suffering a similar fate. Its last subscription print release will be the December, 2018 issue.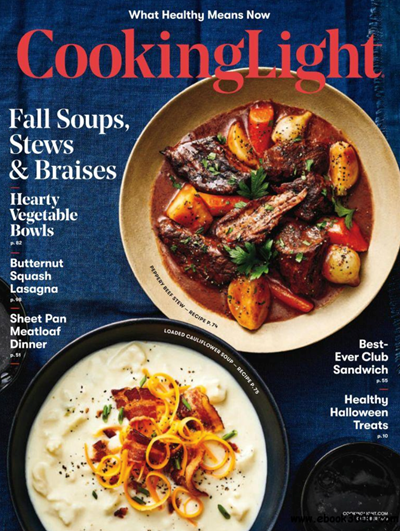 Cooking Light was one of the first subscriptions I ordered when I was first out on my own, and I still use a cake recipe pulled from its pages in the early 1990s. Now the magazine will no longer be available as a subscription. Less than a year after scooping up all of Time Inc.'s food magazine holdings, Cooking Light's parent company, Meredith Corp., announced plans to scale back on both Cooking Light and Coastal Living. About 200 people will be laid off during this transition.
Merdith will merge Cooking Light with similar healthy-cooking title Eating Well under the latter's name. At the end of the year, Cooking Light will transition from a subscription-based magazine to a special interest publication available on newsstands six times a year. The magazine will continue its online presence.