Diana Kennedy is as active as ever at 95
April 28, 2018 by Darcie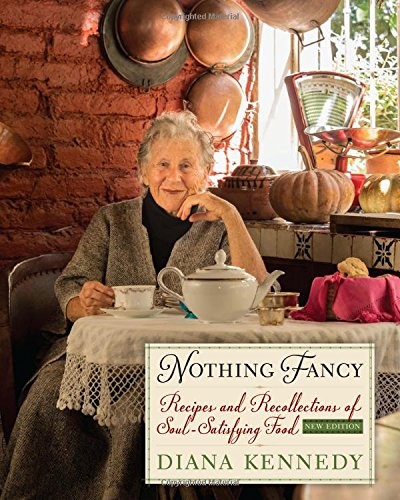 When you have spent a lifetime immersed in work on a single subject, you might expect that in your later years you would step back and enjoy a quiet, relaxing retirement. Author and Mexican food expert Diana Kennedy fits into this category, but taking it easy does not seem to be in her genes. At the age of 95, Kennedy still grows her own coffee and makes tortillas from scratch.
Kennedy lives west of Mexico City in an "ecological house" she built in the 1970s using reclaimed materials. She continues to focus on the same themes as she has for decades, teaching classes, editing books, cooking, gardening, and more. She grows much of her own food in the area surrounding her home, which is in a remote area.
The teacher and author continues to hold cooking classes at her home, although she says that she will stop holding those classes once she turns 100. Kennedy remains deeply committed to ecological issues, and fervently believes that everyone needs to do everything he or she can to live simply, without waste. For her part, she filters and reuses household water (a precious commodity in the region) and only rarely uses electricity. "Everybody is responsible," Kennedy says vehemently. "Everybody. At all stages."
She is continuing work on cookbooks as well. A new edition of her pivotal work, The Art of Mexican Cooking, is in the works, and she is also working on a new Mexican edition of Oaxaca al Gusto. As if that weren't enough, a documentary about her life is in the planning stages.