IACP Cookbook of the Year award rescinded
February 27, 2018 by Darcie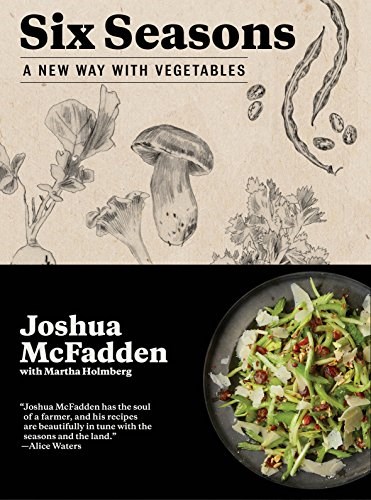 No sooner had the IACP Cookbook Awards been announced than controversy began swirling around Six Seasons, which won the General Category and was named Cookbook of the Year. As it turns out, Martha Holmberg – who shares writing credits for the book alongside chef Joshua McFadden – is the CEO of the IACP. Soon after the announcement was made, people took to Twitter to point out the apparent conflict of interest.
Food professionals jumped in on both sides of the debate. Evan Kleiman, who evaluated the book as a judge for Food52's Piglet competition, said in a tweet "It deserves to be the Cookbook of the Year. I did a deep dive into it as a judge for the Piglet Tourney over on @Food52."
Holmberg also defended the decision, arguing that the judging system is impartial. However, she did acknowledge that the optics of her winning the award were not good. The IACP board of directors were informed of the situation after the book reached the top five in two categories and ultimately voted to allow the book to continue through the judging process.
In a statement posted today on the IACP website, Adam Salomone, Chair of IACP Board of Directors, said the following:
"We're extremely concerned by what we see now as an appearance of impropriety, and we are taking steps to address this. We regret the shadow it has cast on our awards, the book, and IACP itself. We are so sorry that we let this happen and apologize to all for our lapse in judgment. We are therefore removing the Best Cookbook Award in our General Category and Cookbook of the Year from the book. Please note that Artisan, the book's publisher, is not at fault in any way in this situation; the book was submitted in good faith and according to our rules at the time."
Salomone provided his email address in the post for people to ask him any questions they might have about the situation. The statement did not name a substitute winner for either of the awards. The other nominees in the General category were Dinner: Changing the Game by Melissa Clark and Bringing It Home: Favorite Recipes from a Life of Adventurous Eating by Gail Simmons.
EYB Members have praised Six Seasons, which was featured as the main selection for December in the EYB Cookbook Club.
Seen anything interesting?
Let us know
& we'll share it!