Friday Flashback – Pok Pok
August 18, 2017 by Jenny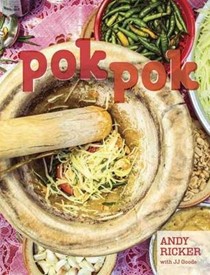 Any lover of Thai food more than likely has Pok Pok: Food and Stories from the Streets, Homes, and Roadside Restaurants of Thailand on their bookshelf. Even those who don't own the book, have heard of Ike's Vietnamese Fish Sauce Wings or as I call them one of the best wings in the world.
Andy Ricker, James Beard Best Chef of the Northwest 2011, is the chef and owner of Pok Pok which opened in Portland in 2005. Since the flagship location, Ricker has spread the his style of Thai cuisine across the country with nine other bars and restaurants. Andy, please come to Denver …..(now the Dave Loggins' song in my head).
Ricker is an expert in northern Thai cuisine having honed his knowledge spending several months every year – for years – studing the food and culture in Thailand. Pok Pok, the cookbook written by Ricker and J. J. Goode, is one of those titles that I always know exactly where it is. I have made the famous wings, the Papaya Salad with Coconut Rice and Sweet Pork, the Spicy, Sweet, Tart Noodles with Pork, Peanuts, and Herbs and a few others – all of them killer good – and now I want to make those dishes again.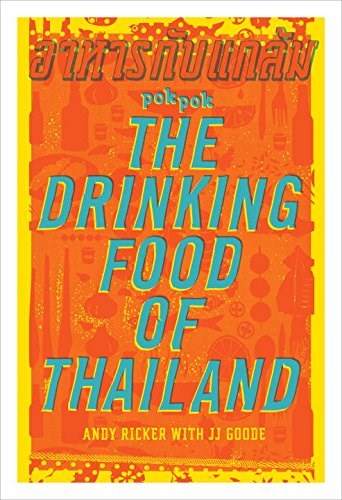 The Fall is bringing so many incredible titles including Ricker's second book Pok Pok Drinking Food of Thailand also written along with Goode. This new title brings the same level of authority as the first book, with a more laid-back approach reflecting the spirit of his Whiskey Soda Lounge location. Accessible and detailed recipes like lao saparot (pineapple-infused "whiskey"), kai thawt (Thai-style fried chicken), and thua thawt samun phrai (fried peanuts with kaffir lime, garlic, and chiles) are examples of what we will find in this title.
Ricker's recipes never disappoint and I can tell you right now – I'm ready for October!