Food & Wine makes a move
June 23, 2017 by Darcie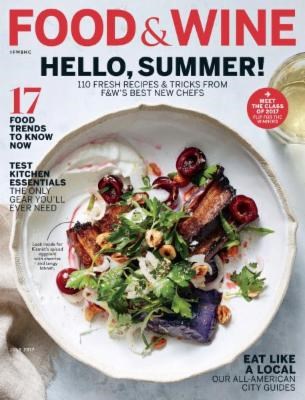 It's no secret that print publications are struggling in the digital economy. Sometimes this means a magazine or newspaper will fold or make major changes. In the case of Food & Wine Magazine, we can be thankful it's the latter. The magazine just announced that it was relocating from New York to Alabama.
Such a geographic shift may be puzzling, but the move makes sense. Food & Wine's parent company, Time Inc., recently built a sprawling complex in Birmingham, Alabama. Food & Wine joins other other publications owned by Time Inc.. including Cooking Light and Southern Living.
Lest you think the move means that the magazine won't have sufficient resources, you can rest easy. The new home for the publication boasts 28 test kitchens and 13 photography bays and video studios. The digital arm of Food & Wine will remain in Lower Manhattan, in the space built for the magazine in 2015.
Legendary restaurant critic and food writer Ruth Reichl said the move makes sense. Relocating to the Birmingham complex will better position Food & Wine when it comes to digital food publishing. She says that sites like Food 52 and Eater "are just taking over that space, and they're building audiences fast. If you're a legacy magazine, you'd better figure out a way to do things that are more original, and you need resources to do that."