Shanghai in 12 Dishes – Leanne Kitchen – Giveaway
May 26, 2017 by Jenny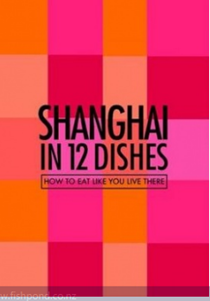 Shanghai in 12 Dishes: How to Eat Like You Live There by Leanne Kitchen is not a cookbook but a guide to eating your way through this vibrant city. Aimed at travelling food lovers, this book assumes you're visiting Shanghai for a limited period and don't have time to waste. You don't need to be overwhelmed with endless listings, options and recommendations; you just want a reliable entree into the local dining scene so you can cut right to the chase and this book will do that with beautiful photographs and insider information.
We are pleased to offer two copies of this book title to our EYB Members in New Zealand and Australia only (one for each location). One of the entry options is to answer the following question in the comments section of this blog post.
Have you ever been to China?
Please note that you must be logged into the Rafflecopter contest before posting or your entry won't be counted. If you are not already a Member,
you can join at no cost
. The contest ends at midnight on
June 29th, 2017
.