May 2017 – Cookbook Roundup
May 23, 2017 by Jenny
It seems as if we were just here talking about the 150 cookbooks that were released in April and here we are again. I have waded through piles of cookbooks, selecting and reviewing all the best new releases from the USA, Canada, UK, Ireland, Australia, New Zealand and other countries. The only thing left for you to do is to add them to your Bookshelf.
If you are planning to purchase any of these books for yourself or as gifts, please use the Buy Book link as we will receive a small affiliate fee that will allow us to index more books. You don't even need to buy the book you clicked from, we get affiliate revenue for anything you buy from Amazon over the next 24 hours after clicking the link. You will find the Buy book link (pale blue box to the right of +Bookshelf) when you click on the book titles highlighted in this post (or any post) – your support is very much appreciated.
And just a reminder – our World Calendar of Cookbook Events shares author signings, classes, bookstore events and more and we have many great giveaways open here at Eat Your Books. Be sure to enter and check your email folders (spam and junk) for winner notifications.
Now to the roundup – we have promotions planned for many of these titles so be sure to check back. This month's offerings include books on international cuisines such as Bangkok, Syria, Sri Lanka, Crotia, Lebanese and Persia. A Top Chef trifecta with John Tesar's Texas Steakhouse cookbook; Knife, Fabio Viviani's 30 Minute Italian, and So Good from Richard Blais. Brilliant titles devoted to elegant but homespun offerings – from The Lost Kitchen, Full Moon Suppers, and Green Plate Specials. Phaidon's tome to all things Vegan is out this month along with other vegetarian and vegan offerings. A few great titles on fermenting which seems to be hot right now and we have books devoted to dessert – Cake, I Love You, Lamingtons and Lemon Tarts and All The Sweet Things. And last but not least, Amy Thielen's marvelous memoir Give a Girl a Knife is out this month. Let's get started…

US
To say Six Seasons: A New Way with Vegetables by Joshua McFadden is an incredible cookbook is an understatement. McFadden is chef and owner of renowned trattoria Ava Gene's in Portland, Oregon and has been given the moniker of vegetable whisperer. McFadden finds the perfect balance between farmer and chef, highlighting the attributes of vegetables throughout their growing seasons. Each chapter begins with recipes featuring raw vegetables at the start of their season. As weeks progress, the author turns to grilling and steaming, then moves on to sautés, pan roasts, braises, and stews. 225 innovative and absolutely stunning recipes await us in this sure-to-be an award winner of a cookbook. This book isn't just for the vegetarian in your life – this book is for the food lover in all of us. McFadden has a tour scheduled so be sure to see if he is in your area.
Barbecue Sauces, Rubs, and Marinades, Bastes, Butters & Glazes, Too: Over 200 Finger-Licking Recipes
by Steven Raichlen, released this month, contains portions of his
Barbecue! Bible Sauces, Rubs, and Marinades
published in 2000. This edition has 200 recipes for chile-fired rubs, brines, glazes and more as well as complete dishes – such as Char Siu Chicken Thighs, BBQ Titans' Brisket, Persian Saffron Lamb Chops and Spice-Grilled Pineapple with Smoky Whipped Cream. I've made the Pork Steaks in Vinegar Sauce and they were incredible (we will be sharing that recipe with you in our promotion).
In
My Greek Family Table: Fresh, Regional Recipes
, Maria Benardis describes her summers of cooking at her grandmother's elbow on the Greek island of Psara, and places an emphasis on eating for health and well-being. For more information on this cookbook,
please see our review post,
which shares a recipe for Lamb Filo Parcels and be sure to enter
our giveaway open to US and Canada members
. Maria has an event planned in New York on the 27th of June, more information can be found on our
calendar
.
Full Moon Suppers at Salt Water Farm: Recipes from Land and Sea
by Annemarie Ahearn is the debut title from the New York City chef who left her job in the big city and started a cooking school for home cooks in Maine. Salt Water Farm, her school, shares menus that reflect the treasures of each season and also the spirit of the celebrated moon. For instance, May's Full Flower Moon has the table adorned with azaleas and daffodils and the meal starts with a fried chive blossom. A beautiful homey but elevated cookbook that shares recipes such as Marmalade Cake with Crème Fraîche, Red Wine Braised Chicken with Chicken of the Woods, Bacon and Savory Herbs, and Cinnamon Rice Pudding with Cara Cara Oranges, Medjool Dates, and Wildflower Honey. Annemarie has a
full tour planned
to promote her debut book.
Shake Shack: Recipes and Stories
by Randy Garutti, Mark Rosati and Dorothy Kalins is here! Burger lovers rejoice. This is the first book from the you-must-eat-burger-joint that has taken the world by storm. The book contains 70 recipes and plenty of stories, fun facts, and pro tips for the home cook and
ShackFan
, as well as 200 photographs. A little history of Shake Shack, a lot of interesting stories and a whole bunch of good food can be found between the covers of this one. One event is
coming up in NYC on May 31st
.
Bangkok: Recipes and Stories from the Heart of Thailand
by Leela Punyaratabandhu is absolutely gorgeous and shares 120 recipes that capture the true spirit of the city – from heirloom family dishes, restaurant classics, everyday street eats to modern cosmopolitan fare – this book has it all. The author's first book,
Simple Thai Food: Classic Recipes from the Thai Home Kitchen
, is wonderful but here she has hit all the notes with both a beautiful and delicious ode to Thailand.
Cake, I Love You: Decadent, Delectable, and Do-able Recipes
by Jill O'Connor offers 60 divinely decadent recipes for home bakers. Organized by flavor profile (banana, coconut, chocolate, caramel, spice, fruit) and level of difficulty, this cookbook from baking master,
Jill O'Connor
, presents only one problem that I can see – you will want to make each and every cake. As I started to go through the recipes, I found myself saying "I need to make this one" "and this one" and "this one". Absolutely gorgeous photographs and exquisite flavor combinations make this a must have for any level baker. White Chocolate Lemon Walnut Cake, a stunner of a Lemon Bomb Cake, and a Pink Lady Applesauce Cake with Apple Cider Caramel Glaze are just a few examples. You may ask – do we really need another cake cookbook – and the answer is yes, irrefutably yes, you need this one.
Red, White, and 'Que: Farm-Fresh Foods for the American Grill
by Karen Adler and Judith Fertig is the new title from the authors of
The Gardener and the Grill
. The team is backyard grilling like never before, with an emphasis on the fruits and vegetables usually neglected in favor of meat. Each recipe makes the most of seasonal American ingredients and flavors like bourbon, bacon, blackberries, country ham, maple syrup, pomegranates, craft beer, pecans, and sweet onions. Judith has a number of events and classes scheduled, check out our
calendar
.
Lamingtons & Lemon Tart: Best-Ever Cakes, Desserts and Treats from a Modern Sweets Maestro
by Darren Purchese focuses on the classics recasted with the author's trademark flair for the home cook who might be ambitious, but also wants to feel that the recipes are within their grasp. Alongside this line-up of classics, he includes a selection of his favorite modern creations, from caramelized white chocolate mousse to explosive raspberry wagon wheels; lemon meringue pie éclair; canneles; passionfruit clouds; and his big-selling popcorn and honeycomb rubble. I love this book so much I purchased his
Sweet Studio
title as well. Darren is
coming to the states
to promote the US release of this book and more dates will be added later. This is the US release of the book published last October in Australia. The author has another title coming out in Australia in July –
Chefs Eat Toasties Too: A Pro's Guide for Reinventing Your Sandwich Game
.
Knife: Texas Steakhouse Meals at Home
by John Tesar shares the Top Chef alum's secrets to
cooking the most delicious steak you've ever tasted
. The first eighty pages are devoted to all things steak providing the reader a thorough education. Following the primer on beef, the author serves up recipes for other proteins as well as his signature sides: Roasted Okra, Avocado Fries, and Bacon Jam. This is a bible devoted to Texas steakhouse classics and how to experience them at home.
Praise the Lard: Recipes and Revelations from a Legendary Life in Barbecue
by Mike and Amy Mills covers everything from "must knows" to sides, desserts and boozy laden drinks. The Burnt Ends recipe and photo almost made me tear up from joy. Although not a huge fan of beef – but for beautiful burnt ends – I would sing karoake in front of a packed stadium. If the ends made me tear up, the Savory Cheesecake, Grits and Collard Parfaits, and Mike's From-Scratch Baked Beans made the angels sing. I will be cooking through this title for Memorial Day and will have a full review in our promotion shortly thereafter. The couple's first title was
Peace, Love and Barbecue
which is indexed for our members and proudly is one of a small number of barbecue books I will not part with.
So Good: 100 Recipes from My Kitchen to Yours
by Richard Blais, another Top Chef alum, winner and now judge, hit the shelves this month. This book follows the success of his first title,
Try This at Home
, with more creative but unfussy recipes. Improved classics, options for adventurous cooking, nose-to-tail cooking and new favorites of his family are all shared.
Farm-to-Table Desserts: 80 Seasonal Organic Recipes Made from Your Local Farmers' Market
by Lei Shishak demonstrates how baking with locally sourced, organic ingredients is a satisfying and delicious habit. With more than eighty seasonal recipes, this title shows readers how to create simple desserts using fresh and local ingredients at their prime. Recipes include a sweet corn panna cotta and a blood orange pot de crème that sound amazing. Lei has written two other titles
Beach House Baking
and
Beach House Brunch
that are truly lovely.
Master Recipes: A Step-by-Step Guide to Cooking Like a Pro
by The Editors of Food & Wine will be the perfect bridal shower gift this season. I would say I am an experienced cook – and I am loving the content herein. Recipes included are the Ice Cream Birthday Cake, Pork and Crab Dumplings, Tempura, Hand Cut Noodles and more. Making a turkey for the first time – it's here, fried chicken, sauerkraut and even ramen – present as well. Food & Wine does it again with a book that will please any level of cook – those that wish to learn the craft and those who wish to perfect their skills.
The Lost Kitchen: Recipes and a Good Life Found in Freedom, Maine
by Erin French is a heartwarming book with comforting seasonal recipes and gorgeous photographs. French turned her small catering jobs into a secret supper series in her apartment. Her fork-to-field dinners were then taken on the road in her souped-up trailer. Eventually, she returned to Freedom, Maine and built her dream restaurant, The Lost Kitchen, in a restored 1834 gristmill. It is hard to verbalize the feeling these pages and recipes convey – it's a combination of warmth, home and comfort and if that is what she was going for – she hit the nail on the head.
Green Plate Special: Sustainable, Healthy, and Delicious Recipes
by Christine Burns Rudalevige is filled with the author's wealth of knowledge on how we can eat greener – in the sustainability sense – and take advantage of more local fare. The style of the recipes and how they are written, the quality and uniqueness of the recipes and the photographs all appeal to me. Bacon Bubble and Squeak Cakes, Savory Double Dutch Baby, Grilled Lemon Thyme Buttermilk Biscuits with Strawberries and Cream, and Bulgogi Burgers with Quick Pickles and Spicy Mayonnaise are a few examples of what you have to look forward to in this exciting new book. Christine has a few events planned
this summer
.
Ugly Little Greens: Gourmet Dishes Crafted From Foraged Ingredients
by Mia Wasilevich, well-known foraging expert, is for the adventurous cook and is anything but ugly. Mia shares her vast experience on how to forage for, and cook with, nettles, cattail, watercress and more. Over 80 recipes as well as maps, color photos, and key identifying tips are all outlined in this vibrant get back to nature title. Lambsquarters Marbled Bread (a green that tastes like spinach), Nettles Benedict, and Cattail Pollen Madeleines are a few examples of the types of recipes found here. Elevated dishes, with less than elevated but still, delicious ingredients.
Spanish Made Simple: Foolproof Spanish Recipes for Every Day
by Omar Allibhoy was released back in September in the UK and now this gorgeous chef's equally gorgeous cookbook has arrived stateside this month. Vibrant colors pop from each recipe which include Spiced Mashed Potatoes with Crispy Pork Belly, Slow-Cooked Pork Belly with a Sweet, Spicy and Sour Sauce, Piquillo Peppers Stuffed with Mushrooms (I thought I'd better get off the pork belly fixation and throw a veg in this list), and Orange and Almond Creme Caramel. The author's first book
Tapas Revolution: 120 Simple, Classic Spanish Recipes
is a happy member of my cookbook collection.
Beirut to Boston: A Cookbook: An Immigrant Chef's Journey Told Through Amazing Recipes
by Jay Hajj is packed with not only recipes, but stories of perseverance and success. This title documents Hajj's journey from a small boy in Beirut, embroiled in the Lebanon Civil War, to his family's move to Boston in 1978. Now the chef and owner of Mike's City Diner in Boston's South End, this title provides the recipes that made his diner one of America's best – along with heaping doses of inspiration. Boston Maple-Whiskey Steak Tips are served right along Lebananese Meat Pie – and the Southern-style breakfast that stole Bill Clinton's heart is shared as well.
The Beach House Cookbook
by Mary Kay Andrews shares easy, breezy recipes with a Southern acacent. From an early spring dinner of cherry balsamic-glazed pork medallions to her New Year's Day Open House menu of roast oysters, home-cured gravlax, grits 'n' greens casserole, and lemon-cream cheese pound cake, this cookbook will supply ideas for menus and recipes designed to put you in a permanently carefree, coastal state of mind all year long. The
author's schedule can be found on our calendar
.
Coastline: The Food of Mediterranean Spain, France and Italy
by Lucio Galletto and David Dale was released in Australia back in March and is being released in the US this month. This book is a collection of stories, debates, beautiful images and delicious Mediterranean recipes covering salads, pasta sauces, pizza and pies, soups and stews, feasts and desserts from the fishing villages, farms and cobbled squares around the golden crescent. Each recipe is inspired by traditional dishes plucked straight from Mediterranean towns and communities. Learn to cook up Pizza al'Andrea which is topped with tomatoes and anchovies; Pisciarada (Potato and parmesan pie); Suquet of shrimp with toasted almond sauce (fish stew from Costa Brava); Red mullet with potatoes and onions (Cassis); and Bunuelos (bunyols/beignets/zeppole) donuts with aniseed. This is an absolutely gorgeous book.
The Cast Iron Skillet Cookbook: A Tantalizing Collection of Over 200 Delicious Recipes for Every Kitchen
by Dominique DeVito comes complete with gorgeous, full-color photographs and a wide range of over 250 recipes covering breakfast, lunch, dinner, and everything in between (even desserts!), this definitive cast iron skillet cookbook is a must-have. While the broad variety of original recipes will appeal to seasoned chefs, chapters dedicated to the care and keeping of your cast iron skillet make this cookbook perfect for newcomers to this cast iron cookery.
Feed the Man Meat: 70 Mantastic BBQ Recipes
by Oscar Smith comes to the US just in time for Father's Day. It was previously released in Australia and New Zealand last August. This book is your guide to all things grilling – including vegetarian and dessert options.
Fabio's 30-Minute Italian: Over 100 Fabulous, Quick, and Easy Recipes
by Fabio Viviani proves that 30 minute meals can be delicious and packed with flavor. The adorable Top Chef favorite shares a Beef Pizzaiola with Burrata and Peppers, Oven-Fried Chicken with Balsamic Chile Ketchup and White Chocolate Soufflés with Milk Chocolate Sauce as a few options for quick dinners and desserts.
Everyday Vegetarian: A Delicious Guide for Creating More Than 150 Meatless Dishes
by The Editors of Cooking Light Magazine isn't just for vegetarians. It's for anyone who wants to add more fruits, vegetables, and whole grains to their meals and omit meat – without sacrificing flavor – even if it's just once or twice a week. Recipes include Fried Egg and Crunchy Breadcrumb Breakfast Salad, Roasted Asparagus and Tomato Penne Salad with Goat Cheese, Avocado, Sprout, and Cashew Spread Sandwich and Risotto Primavera.
Food Processor Perfection: 75 Amazing Ways to Use the Most Powerful Tool in Your Kitchen
by America's Test Kitchen is a book of 75 smart ideas where the food processor is the star of every recipe. It will transform how you use this appliance, streamline everyday cooking and baking, and open doors to projects you would never have considered tackling by hand.
Give a Girl a Knife: A Memoir
by Amy Thielen is a treasure to read and reflects her down-to-earth spirit. It will keep you turning pages well into the early morning hours. Find out more about this must-read memoir and
enter our giveaway
to win your own copy to learn how many times the word butter is used in this book! Amy has a
book tour
to celebrate – see if she is in your area.
Fiery Ferments: 70 Stimulating Recipes for Hot Sauces, Spicy Chutneys, Kimchis with Kick, and Other Blazing Fermented Condiments
by Kirsten K. & Christopher Shockey shares more than 60 recipes for hot sauces, mustards, pickles, chutneys, relishes, and kimchis from around the globe. Chiles take the spotlight, with recipes such as Thai Pepper Mint Cilantro Paste, Aleppo Za'atar Pomegranate Sauce, and Mango Plantain Habañero Ferment, but other traditional spices like horseradish, ginger, and peppercorns also are included. The authors have numerous events planned around the country, check out their
details on our calendar.
Gumbo Love: Recipes for Gulf Coast Cooking, Entertaining, and Savoring the Good Life
by Lucy Buffett (Jimmy Buffett's little sister) includes recipes from all over the Gulf Coast. The dishes incorporate Caribbean, Cajun, Cuban, Mexican, Old Florida, and Creole influences. Lucy proves through her collection of recipes that the Gulf Coast has its own distinct flavors and traditions that make it a coastal destination year after year. Lucy combines over one hundred new recipes with old favorites. This is Lucy's second title, her first was
A Taste of the Gulf Coast Good Life.
Lucy's book tour information can be found
on our calendar.


Kale & Caramel: Recipes for Body, Heart, and Table
by Lily Diamond, the writer of the blog Kale & Caramel delivers this beautifully photographed and written cookbook presenting eighty recipes for delicious vegan and vegetarian dishes featuring herbs and flowers, as well as luxurious do-it-yourself beauty products. Each chapter celebrates an aromatic herb or flower, including basil, cilantro, fennel, mint, oregano, rosemary, sage, thyme, lavender, jasmine, rose, and orange blossom. Lily has a few events booked, check out the
calendar for more information.


Love Real Food: More Than 100 Feel-Good Vegetarian Favorites to Delight the Senses and Nourish the Body
by Kathryne Taylor, writer of America's most popular vegetarian food blog, Cookie and Kate, offers over 100 approachable and outrageously delicious meatless recipes complete with substitutions to make meals special while diet-friendly (gluten-free, dairy-free, and egg-free) whenever possible. Her book is designed to show everyone us all how to eat and feel well. Sweet Potato – Black Bean Veggie Burgers with Cabbage-Pepita Slaw, Fresh Greek Nachos with Herbed Tahini Sauce, and a Roasted Broccoli, Bell Pepper, and Tofu Bowl with Peanut Sauce (the extra crispy baked tofu looks amazing) are examples of the dishes in this vibrant book that will surprise even the meat lover.
The Lemonade Stand Cookbook: Step-By-Step Recipes and Crafts for Kids to Make…and Sell!
by Kathy Strahs arrives just in time for summer to keep the kids happy and off the video games (although I would also require a priest and holy water to separate my child from video games). Step-by-step illustrations and full-color photographs of each recipe and craft make each page easy and fun to dive into. Find delicious drinks, such as Classic Lemonade and Cold-Brew Iced Tea, sweet treats such as Polka Dot Blondies and Chocolate-Dipped Marshmallow Pops, grab-and-go snacks such as Owen's Cheddar Chompers and Sunflower Crunch Balls, and creative crafts such as Hayley's Flower Pencils and Friendship Bracelets. Tips for setting up a successful stand, packaging ideas, cooking technique tutorials, and real-life "stand stories" from kids themselves are sure to inspire kids everywhere to "give life a squeeze."
PNW Veg: 100 Vegetable Recipes Inspired by the Local Bounty of the Pacific Northwest
by Kim O'Donnel, the first Meatless Monday blogger on record, gives us a collection of 100 recipes offering satisfying, approachable ideas for every meal to incorporate more veggies into our diets. Sweet Corn and Red Lentil Soup, Baked Pasta and Greens Casserole, Rhubarb Salsa, and Kate's Asparagus and Morel Galette are just a few of the tasty dishes you will find here. Beautiful photographs and crave-worthy food await you this ode to the Pacific Northwest.
NYC Vegan: Iconic Recipes for a Taste of the Big Apple
by Michael Suchman and Ethan Ciment brings New York's fabulous foods to the plant-based table. The book was written by native New Yorkers as a tribute to the city they love. From the diners and delis of Brooklyn to the traditions of Little Italy and Chinatown, the foods of New York are the foods of the world. The recipes include New York-style pizza, New York-style cheesecake, soft pretzels, zeppoles, Brooklyn egg creams, knishes and more.
My Modern American Table: Recipes for Inspired Home Cooks
by Shaun O'Neale presents his take on modern American cuisine with international influences. It's experimental, it's edgy, and it's full of big flavors. This book is not your average home cook's cookbook. The Masterchef winner encourages you to push your own personal cooking boundaries and teaches you that home-cooked food can be elevated to fine-dining quality with ease. You will be inspired to try new recipes, new techniques, and new flavors, and you will learn that beautiful, high-end plating and presentation is never too complicated.
Showdown Comfort Food, Chili & BBQ: Untraditional Recipes Inspired by Brooklyn Cooking Competitions
by Jenn de la Vega is not your average barbecue book. Jenn is known on the competition circuit and on her blog, Randwiches, for creating uniquely flavorful and approachable barbecue. Make eccentric, yet mouth-watering barbecue with or without a smoker, including the specialty side dishes, sauces and pickles that go along with them. This competition cook goes one step further to provide recipes for what to do with the leftovers, too. The book delivers 100 recipes and beautiful photographs with such offerings as Tomato Salt, Peanut Curry Mazemen, Ham Butter, and Bacon Chili Oil – all of which you might not find in a barbecue cookbook. Cherry Chocolate Meatballs, Carne Asada, Lemongrass Chicken and many more meaty dishes will tempt you in this title.
Sugar, Butter, Flour – The Waitress Pie Cookbook
offers an array of showstopping pies, each with a twist that puts it over the top; from rum-spiked cookie crusts to hidden layers of passion fruit preserves, these are familiar favorites with hidden depths. The cookbook's stated "author" is the main character of the show which is obviously not a real person so the publisher developed the recipes with the assistance of Southern baker and cookbook author
Sheri Castle
. Darcie provides more information in an
article
published earlier this month.
The Southern Cast Iron Cookbook: Comforting Family Recipes to Enjoy and Share
by Elena Rosemond-Hoerr offers heirloom recipes that have been passed down from generation to generation. This cast iron cookbook also serves as a reflection of the past and the future of Southern cooking. So whether you're new to cast iron cooking or you're a "seasoned" veteran, you'll enjoy 100 Southern recipes that include beloved staples and new classics alike.
The Perfect Omelet: Essential Recipes for the Home Cook
by John E. Finn provides instructions for four master recipes – the classic French or rolled, American or folded, flat (frittata) and soufflé along with variations on each, including: Omelet Bonne Femme (potatoes, bacon, and onion), Many Mushrooms Omelet, Tortilla with Caramelized Onions and Serrano Ham and Chocolate Soufflé Omelet. Filled with illustrations and background on the humble egg, this book contains everything you need to perfect an omelet.
Taste and See
by Shana Bailey is a collection of recipes from family and friends as well as many original recipes. Also included are the recipes from Pink Cookie Box, Shana's cake and cookie business that she had for several years. This book tells the story of the wonderful heritage that Shana came from. She gives honor and recognition to her parents and grandparents for the many things that they have taught her, both in the kitchen and in life.
Tina Nordström's Recipes for Young Cooks: Kid-Friendly Tips and Tricks to Cook Like a Master Chef
by Tina Nordstrom is another title perfect to help get your kids in the kitchen this summer. In this book, children and their parents will learn how to prepare delicious meals that will astound friends and family. Tried-and-true cooking tips and recipe advice will have chef hopefuls chopping onions and mixing dressings with recipes that haven't been "dumbed down" for kids. Spaghetti with Bolognese sauce, stuffed pork tenderloin, and crème brûlée are just a few examples of the dishes you and your children will master.
YumUniverse Pantry to Plate: Improvise Meals You Love_from What You Have!_Plant-Packed, Gluten-Free, Your Way!
by Heather Crosby shares 30 recipe templates to help you freestyle plant-packed, gluten-free meals and snacks on the fly plus 100 delicious recipes that show the templates in action, from Maple-Spiced Pear & Toasted Pecan Parfait (based on the Coconut Yogurt template) to Pesto Chickpea & Quinoa Scramble (based on the Scrambles template).
Traditionally Fermented Foods: Innovative Recipes and Old-Fashioned Techniques for Sustainable Eating
by Shannon Stonger shows readers how to preserve food using traditional fermentation techniques, often without refrigeration. An alternative to canning and freezing, traditionally fermented foods do not require modern technology to preserve. You will learn how fermented foods work, how to make fermented foods and how to use fermented foods in recipes. This book contains over 80 recipes including Gluten-Free Sourdough English Muffins, Five Ingredient or Less Kimchi Noodles, and Triple-Ferment Potato Salad.
The Potlikker Papers: A Food History of the Modern South
by John T. Edge is a people's history of the modern South, told through its food. Beginning with the pivotal role cooks and waiters played in the civil rights movement, noted authority John T. Edge narrates the South's fitful journey from a hive of racism to a hotbed of American immigration. He shows why working-class Southern food has become a vital driver of contemporary American cuisine.
Betty Crocker Entertaining with Betty by Betty Crocker
is an authentic reproduction of the classic 1959 book (Betty Crocker's Guide to Easy Entertaining) and gives you a nostalgic snapshot of an earlier era – and a mother lode of party tips, etiquette advice, and recipes that have stood the test of time.
Vegetarian Any Day: Over 100 Simple, Healthy, Satisfying Meatless Recipes
by Patricia Green and Carolyn Hemming is filled with cooking tips, preparation techniques, as well as valuable know-how in setting up a vegetarian pantry. You'll be covered at mealtimes with 100 delicious recipes like Baked Eggplant Parmesan over Homemade Sourdough Noodles, Avocado, Pink Grapefruit and Savoy Cabbage Salad with Sumac, Hot Barbecue Veggie and Superslaw Sandwiches, Roasted Red Pepper and Pumpkin Lasagna, Spicy Farro Enchiladas with Monterey Jack Cheese, Zucchini-Tomato Pasta with Garlic Thyme Cashew Cream and so many more!
MeatMen Cooking Channel: Hawker Favourites: Popular Singaporean Street Foods (The Meatmen Series)
by The MeatMen share the authors take on 30 all-time hawker favourites, from
bak chor mee
and
chai tow kway
to sambal stingray and BBQ chicken wings, in this
inaugural
MeatMen Cooking Channel cookbook. With no need for fancy tools, equipment or even special skills to put these dishes together, all you need is a passion for good food!
Other titles of interest being released in the US this month are:
All the Sweet Things: Baked Goods and Stories from the Kitchen of SweetSugarbean
by Renée Kohlman is full of delectable desserts and wholesome baked goods. With wit and warmth doled out in equal measure, Renée acknowledges that baking can be intimidating, but assures you that whether you're a beginner baker or a seasoned pro, each recipe is doable and delicious. This title is being released in the US as well.
UK


Sri Lanka: The Cookbook
by Prakash K Sivanathan and Niranjala M Ellawala shares feather-light hoppers, fiery sambols, subtly spiced curries and unique 'vada' (fried snacks) in this definitive collection of Sri Lanka's most authentic and vibrant recipes. Dig into 100 recipes that celebrate the island's wonderful ingredients, from okra and jackfruit to coconut and chillies, and explore its culture through original travel photography of the country, its kitchens and its people.

Around the World in Salads: 120 Ways to Love Your Leaves
by Katie and Giancarlo Caldesi delivers salads that are perfect for any time of day and occasion from around the globe. The duo even cover sweet salads such as Roast Black Fruit Salad or Raspberries & Redcurrants with Whipped Ricotta for a healthier alternative to an indulgent dessert.
Vegan: The Cookbook
by Jean-Christian Jury is inspired by cuisines around the world and brings vegan home cooking to new levels of deliciousness. Featuring dishes from countries ranging from Albania to Zambia, it showcases the culinary diversity of vegan cuisine, highlighting regional fruits and vegetables, traditional cooking techniques, and universally delectable flavours. This book may also be a Guinness world record breaker as one recipe the
Gargouillou of young vegetables
has a whopping 103 ingredients. Jury has meticulously tested these recipes for accuracy and ease of use. Each of the 450 recipes features ingredients that are readily available, the country of origin, basic step-by-step instructions, prep time and cooking time. Please remember Eat Your Book members receive
30% off Phaidon titles
when using the link provided.
Prime: The Beef Cookbook
by Richard H. Turner,
the king of meat
, shares 150 recipes devoted to meat cookery. Turner was trained by the Roux brothers, Pierre Koffmann and Marco Pierre White – and now his talents are present in several of London's restaurants – Pitt Cue Co., Hawksmoor, Foxlow and more – as well as being one half of Turner & George – the best-quality butcher/supplier of British rare breed meat. He is also the man behind the famed Meatopia festival. The man is the
king of meat.
There are so many recipes in this title that appeal to me (remember, I'm not the biggest beef lover by any means) – Burmese Beef Curry, Bone Marrow Dumplings, and Sichuan Beef. Turner's vault of experience is spread throughout the pages between recipes and photographers that might tempt even the die-hard vegetarian.
Sofreh: The Art of Persian Celebration
by Maryam Khosrowshahi and Willem Floor and Parviz Tanavoli is a one-of-a-kind book that examines Persian celebrations from their earliest incarnations to their present state. Glossy full-color photographs capture the spirit of these ancient traditions in the modern day 'Sofreh' is Persian for 'spread' – referring to the colorful arrangements of flowers, condiments and objects of spiritual or cultural importance that are displayed at Persian ceremonies. This title will also be released in the US.
Vegan Recipes from the Middle East
by Parvin Razavi is a beautiful book that takes the fresh and varied cuisines of Iran, Armenia, Syria, Lebanon, Jordan, Egypt, Morocco and Turkey and makes them accessible in one book. The cooking of vegetables is treated with reverence in the lands that make up the rich and varied tapestry of the Middle East. The people depend on the grains and pulses, nuts, vegetables and fruits of the region for their daily food. Here are warm and spicy stuffed vegetables, cool and fragrant soups, delicate preserves, pilafs, breads, pickles, relishes and pastries.
30 Minute Curries
by Atul Kochhar shows readers how to create simple curries in their own homes in just 30 minutes, transforming boring weeknight dinners. Dishes included showcase Atul's trademark mix of using the best and freshest British produce and his modern Indian style, and ensure that this book is one you will cook from time and time again. This is a book for curry lovers everywhere, with each of the 90 curries featured accompanied by stunning photography by Mike Cooper.
The Complete Indian Regional Cookbook: 300 Classic Recipes From The Great Regions Of India
is a vibrant award-winning cookbook that takes you on a regional tour of India, introducing you to classic local recipes and world-renowned dishes. Try a famous Assamese 'tenga' – fish, tomatoes, lime and whole spices – or street snacks ranging from Central Indian Parsnip Patties to the melt-in-the-mouth kababs of Hyderabad. Punjabi dishes include Spiced Mustard Greens, a sizzling dish of pungent roots and hot chillies. Mughal influence is evident in the stately poultry and meat dishes, and sweet dishes include Saffron Rice, Sweet Samosas and Kulfi. Evocative images and clear step-by-step recipes will guide you to discover India's unsurpassed cuisine. This is a reprint of the
2013 original
.
The Legendary Cuisine of Persia
by Margaret Shaida is an original and fascinating cookery book which will provide stimulation to all the senses. The book won the Glenfiddich award and was first published by Grub Street in
2000
, has never been out of print, and is justly regarded as a classic. It is now re-issued in an updated and revised edition with colour photographs throughout. Persian cooking is one of the oldest and greatest cuisines of the world and a true passion of mine.
Smoked: A Beginner's Guide to Hot and Cold Smoked Meat, Fish, Cheese and Vegetables
by Charlotte Pike takes us back to a primeval way of cooking with over 80 smoky, succulent and mouthwatering recipes. Dishes such as Asian Smoked Mackerel Salad and Smoked Pork Belly Feijoada appear alongside a recipe for Smoked Mozzarella Parmigiana. There are also vegetable dishes such as Smoked Onion Tart and Smoked Sweetcorn Fritters with even some sweet options to finish your meal choose from Smoked Butter Fudge or Smoked Sea Salt ChocolateTruffles.
On Eating Insects: Essays, Stories and Recipes
by Joshua Evans, Nordic Food Lab, Roberto Flore and Michael Bom Frøst is a compelling first-hand look at one of today's most fascinating food trends – the practice of cooking with and eating insects. The concept of eating insects has taken off in recent years in the West, with media coverage ranging from sensationalist headlines to passionate press pieces about the economic benefits. Yet little has been written about how they taste, how diverse they are as ingredients, and how to prepare them as food until now. Please remember Eat Your Book members receive
30% off Phaidon titles
when using the link provided.
Deja Food: Second Helpings of Classic British Dishes
by Mary-Anne Boermans is a return to the food of times past. It is how we used to eat, being inventive with the less expensive cuts of meat, using richly flavoured leftovers to create stunning new dishes, making the most of seasonal ingredients served simply and deliciously in ways we have forgotten. It's frugal, but full of flavour, deliciously different, yet proudly traditional. This delectable collection includes recipes for meat, poultry, game, offal, vegetable and fish. There are skinks, hashes, puddings and pies. Goose, shrimp, parsnips et al will be potted, stewed and fricasseed into hearty, flavourful food that stands up to the best modern recipes along with sharing the fascinating stories behind these dishes.
London: The Cookbook
by Cara Frost-Sharratt gives us a taste of the history and culture of London. From haute cuisine to traditional greasy spoons, this title tells the story of this vibrant city through the food most beloved by its inhabitants. London's top chefs offer up recipes for signature dishes alongside traditional fare from local favourites. Part recipe collection and part travel guide, the book takes a tour of London's foodie hotspots,from Borough Market to Brixton, classic restaurants and the new world-beaters. Features 50 recipes from London's best restaurants, including classics like The Ivy, The Wolseley, Bentley's and Sweetings, and new classics including Portland, Koya, Caravan, Lyles and Barafina.
Lemons and Limes: More Than 65 Bright and Zesty Ways to Enjoy Cooking with Citrus
by Ursula Ferrigno delivers a glorious selection of dishes that all celebrate the unique sharp and aromatic burst of lemons and limes. From fresh seafood to luxurious pasta and heavenly desserts. Lemon and mozzarella focaccia bites, pork dumplings in lime leaf broth and limoncello gelato in brioche buns are a few examples of the delicious dishes herein.
The Salad Garden
by Joy Larkcom is a guide to growing more than 200 salad plants, and covers all you need to know, from site preparation to harvesting, detailing special planting techniques, advice on the best varieties (for growing and for flavour) and plenty of tips and tricks for bountiful crops. The author also shows you how to create a beautiful potager garden, with tips such as training tomatoes up attractive spiral supports, planting for theatrical height and edible seed pods.
Round to Ours: Setting the Mood and Cooking the Food: Menus for Every Gathering
by Alice Levine and Laura Jackson is for the person that loves to plan menus, style their home for a party and spends laid back time in the kitchen. Supper club superstars Jackson & Levine like to keep it simple. They do all the hard work for you, offering over 24 ready-made menu ideas that celebrate the pleasures of cooking for friends and family. This cookbook has the perfect combination of menu ideas and recipes for every occasion. It is the home cook's ultimate secret weapon; whether you're throwing a dinner party for six on a Friday night or are putting on a festive Boxing Day spread for the family, this one-stop-shop will tell you how to set the mood, cook the food and create a truly memorable gathering.
Syria: Recipes from Hom
e by Itab Azzam and Dina Mousawi, friends and passionate cooks, is a testament to the role food plays in keeping Syrians rooted to their homes and clinging to hope. Itab and Dina met Syrian women in the Middle East and Europe to collect together the very best recipes from one of the world's greatest food cultures. They spent months cooking with them, learning their recipes and listening to stories of home. From hot yoghurt soup with turmeric to cherry meatballs, this is a delicious celebration of the unique taste, culture and food of Syria – and a celebration of everything that food and memory can mean to an individual, to a family and to a nation. Truly a beautiful book that inspires our souls and our culinary adventures.
Other titles of interest being released in the UK:
AUSTRALIA
Dalmatia: Recipes from Croatia's Mediterranean Coast
by Ino Kuvacic celebrates and offers traditional recipes that capture the fresh, simple cuisine of the Dalmatian region. The title page has a stunning aerial view of the coast line that captures my heart immediately – any place this mesmerizing surely must be home to beautiful cuisine as well. Until I can walk along these shores, I will be content to prepare and sample the dishes of this magical locale. Scampi in Garlic, White Wine and Tomato, Cabbage Sausages, and Croatian Apple Cake along with other sweets unlike any I have come across await us.
Spirit House
by Helen Brierty and Annette Fear is a continuation of Annette's proven successful recipe formula – easily sourced ingredients, clear instructions, frequent chef's tips and techniques, suggestions for serving, background explanations of the more exotic spices and ingredients, together with a useful guide to preparation and cooking times. With recipes from easy to moderate to challenging there are delicious recipes for every home cook to explore the balance of sweet, sour, salty and spicy Thai flavours and to feel confident about successfully presenting these dishes to their family & friends. This latest cookbook is sure to become another long serving Spirit House classic.
A Modern Italian Table: The Bible of Italian Cooking
by Veronica Lavenia presents more than 100 natural, healthy recipes that embody the beauty and goodness of simple, sustainable food, made with unrefined ingredients, with a true Italian twist. With a world increasingly awakening to the viability of sustainability, natural cuisine is no longer the 'snob alternative' but an ever-expanding new era in food. True Italian modern cuisine has always favoured natural, simple cuisine – rich in fruits and vegetables in season, you won't find anything 'processed' in this book. This book is also being released in the US.
Monster Shakes
by Vicki Valsamis shares 50 over-the-top and out-of-this-world milkshake recipes (including a whole bunch of dairy-free options). Filled with delicious sugary goodness, there are no rules and no limits to what can be added: cupcakes, muffins, donuts, pretzels are all fair-game, not to mention sauces such as dulce de leche, salted caramel, or rich chocolate glazes.
Grains, Seeds & Legumes: 150 Recipes for Every Appetite
by Molly Brown provides an in-depth catalogue to the world of these edible grains, including step-by-step directions to deal with even the most esoteric staple. Molly Brown backs this information up with delicious, healthy and diverse recipes catering to gluten free diets and those wanting to find unique and delicious ways to work ancient and whole grains into your everyday eating. With gorgeous colour photography and pages full of delicious recipes – from Sunday breakfasts (Oat, Ricotta and Berry Pancakes with Thyme honey) to morning tea (Apple, sour cream and cinnamon crunch muffins), healthy salads (Mango, asparagus and wild rice salad) to heartier fare (Cassoulet) – you're sure to find something to satisfy any appetite. This is a reprint of the
2013 original
, the
ebook
of which is member indexed.
From the Garden
by Hattie Klotzshares over 100 recipes from the Pashley Manor broken down into chapters including: Leeks, onions garlic and shallots; courgettes, squash and cucumbers; tomatoes and potatoes, roots; greens; salads; tree fruits and so much more. This title introduces you to delicious recipes using fresh produce and will make a beautiful gift for anyone who loves to cook with fresh fruit and vegetables.
Ferment for Good: Ancient Food for the Modern Gut: Discover the Slowest Kind of Fast Food
by Sharon Flynn is a how-to guide to the basics (why do it; what you need; and what you'll get), the book offers sections on wild fermented vegetables (including sauerkraut, kimchi and brine ferments); drinks (water kefir, kombucha, Jun tea, pineapple wine, mead); milk and dairy (including yoghurt and milk kefir), condiments and breads (such as mustard, spreads, dosa and injera); and Japanese ferments (including miso & tamari, soy sauce, sake kasu and pickled ginger).
Travels Through Dali: With a Leg of Ham
by Mei Zhang shares the author's love of ham from her native province of Yunnan, China. Growing up in Dali on the banks of the Xi'er River, Mei relished the morsels of ham her father would toss into a dish of spicy green peppers and onions. Over time she learned that the true magic of Yunnan ham lies not just in its salty-sweet taste, produced by an intricate curing process, but also in its ability to bring people together and carry on a time-honoured way of life. Now a successful entrepreneur, Mei returns to her childhood home, finds a leg of ham and travels with it through the cultural and culinary cradle of Dali. Her edible companion becomes a calling card that takes her into the history and traditions of the region and unveils the unique stories and recipes of those who call it home

NEW ZEALAND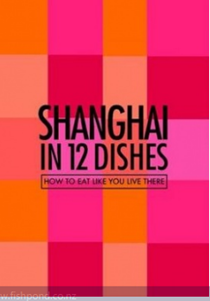 Shanghai in 12 Dishes: How to Eat Like You Live There
by Leanne Kitchen is not a cookbook but a guide to eating your way through Shanghai. Aimed at travelling food lovers, this book assumes you're visiting Shanghai for a limited period and don't have time to waste. You don't need to be overwhelmed with endless listings, options and recommendations; you just want a reliable entree into the local dining scene so you can cut right to the chase. You want authenticity. You want dining experiences that are meaningful. You want to rub shoulders with locals.