Foolin' around
March 31, 2017 by Darcie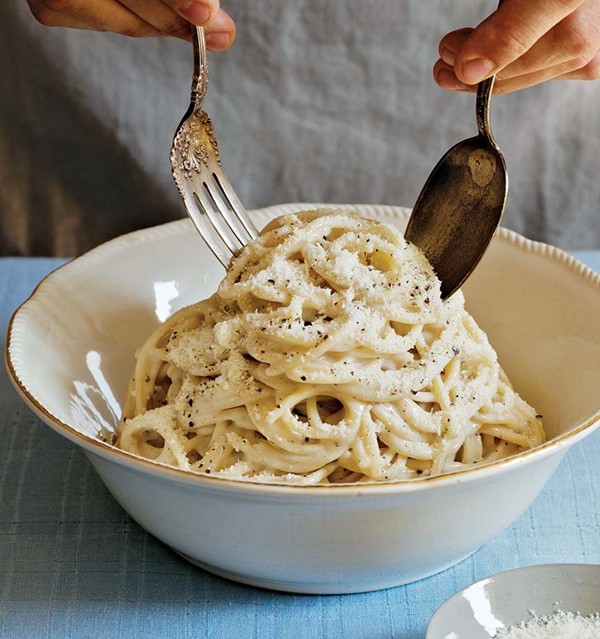 Tomorrow is April Fool's Day, and that means a lot of pranks will be pulled on unsuspecting people. Companies big and small like to try to pull a fast one on April 1, and some don't even wait until then to plant a joke. Food and Wine has put together a list of the best pranks pulled by food companies this year.
Starting the list is yesterday's tweet from Krispy Kreme UK that indicated the company would be changing its name to Krispy Cream. In replies to fans pointing out that April Fool's was a couple of days away, the company admitted that part of the reason for the tweet was to instruct patrons on the proper way to pronounce the name.
Grubhub posted a video trying to convince people that it was hiring parkour athletes and pro-skaters to deliver food to its customers. Other pranks include faux food perfumes (including one that allegedly smells like the cacio e pepe pictured above), an oddly-flavored coffee creamer, and avocados with no pits. Keep your eyes peeled for more to come tomorrow.
Photo of cacio e pepe from Tasting Rome by Katie Parla