Gather by Gill Meller – Special Preview Giveaway – US Event Schedule
February 27, 2017 by Jenny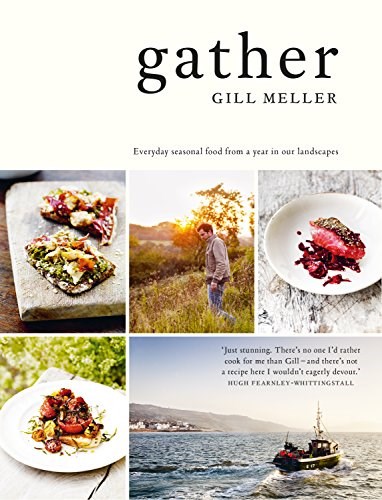 Gill Meller has several special dates planned to promote his first solo cookbook Gather's US release. Previously published in the UK last year, it will be available in the States on the 7th of March.
Gill is a chef, food writer, author, food stylist and cookery teacher and has been part of the River Cottage team for 11 years. This title is an incredibly beautiful one which I am excited to be able to share a full review and promotion next week including an interview with the author.
As the US tour dates are approaching very quickly, I wanted to give EYB members his event information so that no one will miss the opportunity to see this talented chef.
I hope that we can show him a warm welcome and fill the events he has planned which are as follows: On March 7th at 7 pm he will be at the 92 Street Y with Kitchen Arts & Letters in New York City presenting a talk with Aleksandra Crapanzano the author of The London Cookbook. Tickets for that event are available free from the Kitchen Arts & Letters website. On March 8th from 6:30 to 8:30 pm, he will be teaching a class at Sur la Table in Boston. He will end his US visit in Alexandria, Virginia on March 11th at La Cuisine from 2 to 4 pm with a talk. Full details can be found in our Events Calendar (he does have some UK dates planned as well).
I truly wish I were still living back in New York because I would love to be able to attend one of these functions. To further celebrate this US tour, the publisher is offering one copy of Gather to US members. Again, we will be offering a full promotion with three additional copies to giveaway on or about the 7th.
One of the entry options is to answer the following question in the comments section of this blog post:
What recipe in the index would you make first?
Please note that you must be logged into the Rafflecopter contest before posting or your entry won't be counted. If you are not already a Member, you can join at no cost. The contest ends at noon on March 7th, 2017.