Exciting Baking Books of 2017
January 25, 2017 by Jenny
I know what you are thinking – the dust hasn't settled on 2016 and this cookbook enabler is already revving us up for 2017. I feel it is my duty to keep you fully informed on what greatness in the cookbook field is coming our way and today I want to concentrate on baking titles.
If you pre-order using our BUY BOOK link, Eat Your Books receives a small affiliate fee that helps us to index more titles and note that, at least with Amazon, you are charged the lowest price from the date it is listed until shipment date. I find that most new books are initially listed by the cover price and typically are lowered by release date.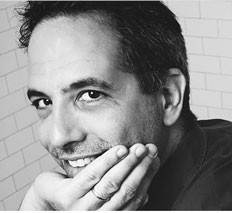 Sweet
by Yotam Ottolenghi and Helen Goh is set to be published in the UK by Ebury in September (US, Ten Speed, October). The cover art isn't available yet (hence the photograph of the handsome chef). I've heard that this title is going to be outstanding!
Ottolenghi
's books are favorites of our members. His recipes are beautifully written and presented, the results are incredible and he has taken the world by storm with his approach to flavors and his ability to make people happy with his food. Ottolenghi is my chef crush and I am seriously excited about this book!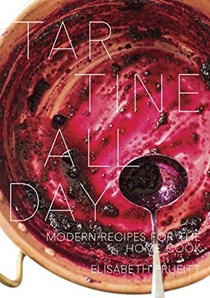 Tartine All Day: Modern Recipes for the Home Cook
by Elisabeth Prueitt and Jessica Washburn and Maria Zizka will be released on April 4th by Ten Speed Press. While not devoted to all things sweet, there are many recipes for breakfast, brunch and dessert baking.
Tartine
titles are must have cookbooks in my collection. Two years ago, I was able to run in and grab some baked goods to share with my family and they were incredible. Every recipe I've made from these books work and are delicious.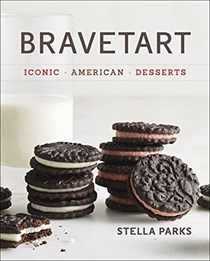 BraveTart: Iconic American Desserts
by Stella Parks has an August 15, 2017 release date from W. W. Norton and as some of you know, I've been stalking information on this title for a good two years (or so it seems). Stella is the pastry genius at the
Serious Eats
' site which is indexed for our members. The recipes in this book were meticulously tested with over 200 customizable variations. Stella also delivers the surprising stories of how our favorite desserts came to be, from chocolate chip cookies that predate the Tollhouse Inn to the prohibition-era origins of ice cream sodas and floats – this should be great!
There are many other exciting baking titles to put on your radar including:
Maison Kayser's French Pastry Workshop
,
Daring Desserts
,
Baker's Royale
,
Lomelinos Pies
,
My Sweet Kitchen
(reissue),
Zingerman's Bakehouse
,
A New Way to Bake from Martha Stewart
,
Bake
from Lorraine Pascale,
Bake from Scratch
(all of Bake magazines recipes in one book),
Joy the Baker's Over Easy
,
The Baker's Appendix
and
Sally's Cookie Addiction.
I'll fill you with more information on preview posts and roundups as always.
Which title(s) are you most excited about in 2017? Share your thoughts in the comments, please.