Eat peppers and live longer?
January 18, 2017 by Darcie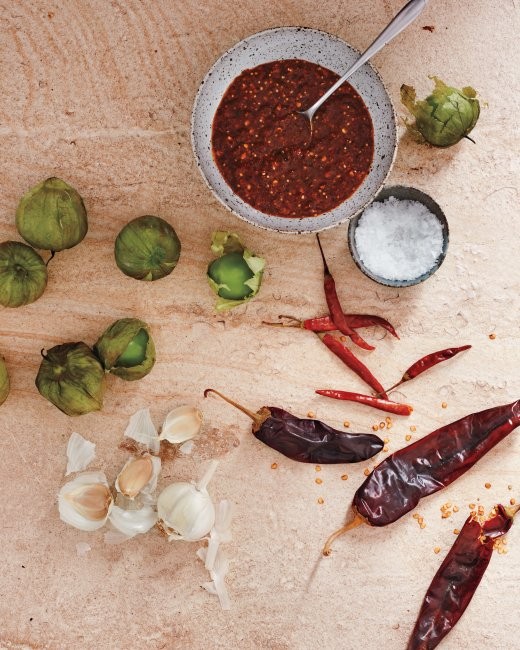 If you are a fan of spicy foods, you're going to like the findings of a recent study conducted by researchers at the University of Vermont. The study found a reduction in mortality for those who consumed hot red chili peppers, especially for deaths due to heart attack or stroke.
Researchers used data from more than 16,000 people in the US, covering a span of 23 years. Although there is a correlation between eating peppers and living longer, the mechanism by which this occurs remains a mystery. One theory is that Transient Receptor Potential channels, which are the primary receptors for capsaicin, play a role, but much more remains to be learned.
In the meantime, it might not hurt to add some spice to your diet. The EYB Library is chock full of ideas for using hot chili peppers, including the Salsa de arbol from Martha Stewart Living Magazine pictured above, plus over 6,300 other online recipes that include red chiles.