Getting to know Fernet-Branca
November 29, 2016 by Darcie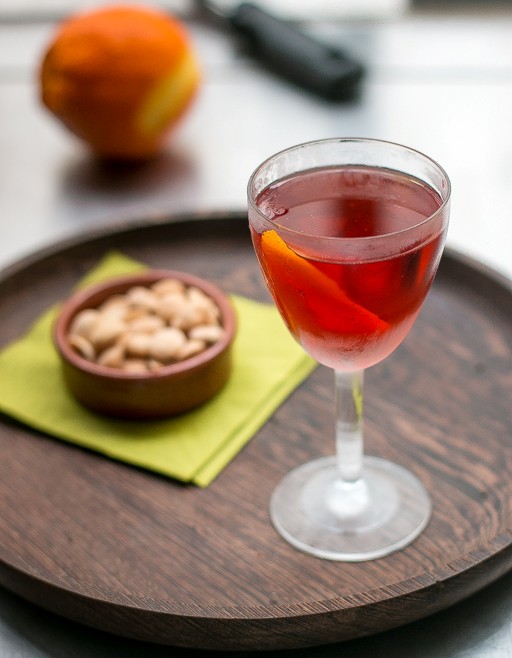 The Italian amaro Fernet-Branca is riding the wave of increased interest in bitter liqueurs. Introduced in 1845 in Milan, Fernet-Branca has been made by the same family ever since. You can learn more about the popular libation in an article that profiles both the liqueur and the sixth-generation family member who represents the brand.
Edoardo Branca joined the family business following a successful career in Italy's financial sector. His ancestor, Bernardino Branca, invented the liqueur as an herbal remedy to treat many maladies including cholera and spleen pain. Like other bitters, what started out as medicine soon became a favorite of bartenders across the globe. It's an essential ingredient in the Hanky-Panky (from David Lebovitz, pictured above), an early 20th century cocktail created by the world's first renowned female bartender, Ada Coleman.
Branca recommends suggests introducing yourself to the liqueur for the first time "in three sips. The first is a challenge, the second an intrigue and the third is all pleasure." You'll discover notes of anise, orange peel, mint, and licorice, among other flavors. After reading the description and browsing impressive list of cocktails in the EYB Library that use Fernet-Branca, I'm inspired to dig my bottle back out of the cabinet.
You don't have to limit yourself to cocktail hour to enjoy Fernet-Branca. The EYB Library also features a few baking, dessert, and appetizer recipes that incorporate the bitter spirit. What's your favorite way to enjoy Fernet-Branca?