Get to know nigella seeds
November 21, 2016 by Darcie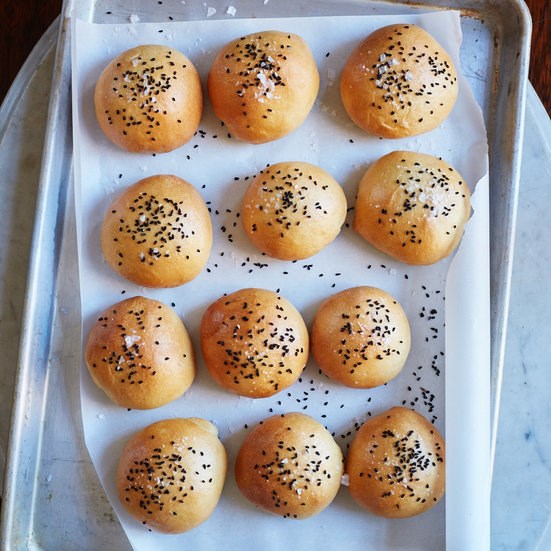 Have you ever purchased a spice for a recipe, then wonder what to do with the remainder of the package? That has happened to me on more than one occasion, most recently with nigella seeds that I purchased for a dish that will not be repeated. Therefore I was happy to find a post on Food Republic that promised to tell me everything I needed to know about nigella seeds.
Nigella seeds originated in the Mediterranean and are also known as onion seeds, black cumin, black caraway, and fennel flower. According to Lior Lev Sercarz, founder of La Boîte, a haven for spices in New York City, what the spice "lacks in aroma – it has just a hint of a savory scent – it makes up for in taste. Nigella seeds have an oregano-like quality with herbaceous notes, a slight bitterness and a warm, toasted-onion flavor." Sercarz has recently released The Spice Companion (highlighted in our monthly roundup), which explains in great detail 102 different spices. The Food Republic article contains an excerpt from the book.
Sercarz provides some suggestions on how to use nigella seeds. The EYB Library is also an excellent starting point, with over 250 online recipes that feature nigella seeds. A few that caught my eye are listed below – I might try the dinner rolls pictured above for Thanksgiving dinner.
Dinner rolls with nigella seeds and flaky sea salt from Food & Wine Magazine
Squash with cardamom and nigella seeds from Plenty More by Yotam Ottolenghi
Turkish pide from Taste.com.au
Tomato kasundi from The Modern Preserver by Kylee Newton
Feta, walnut and nigella seed salad from Mighty Spice Cookbook by John Gregory-Smith