Cookbook giveaway – Modern Potluck
August 26, 2016 by Darcie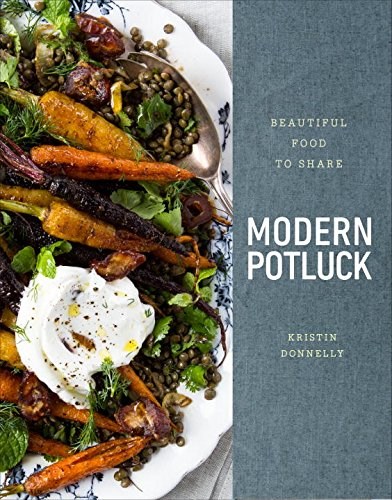 Modern Potluck is a cookbook and guide for today's potluckers that aims to revamp the way you think about these transportable dishes. These make-ahead recipes are perfect for a crowd and navigate carnivore, gluten-free, dairy-free, vegetarian, and vegan preferences gracefully.
We asked author Kristin Donnelly about her inspiration for the book and for any tips she could offer someone who wants to host or bring something to a potluck dinner. You can see her answers in our author Q&A.
We're delighted to offer 1 copy of Modern Potluck to EYB Members in the US only. One of the entry options is to answer the following question in the comments section of this blog post:
What is currently your favorite dish to take to a potluck?
Please note that you must be logged into the Rafflecopter contest before posting or your entry won't be counted. If you are not already a Member, you can join at no cost. The contest ends September 23, 2016.