Savory jams surge in popularity
August 23, 2016 by Darcie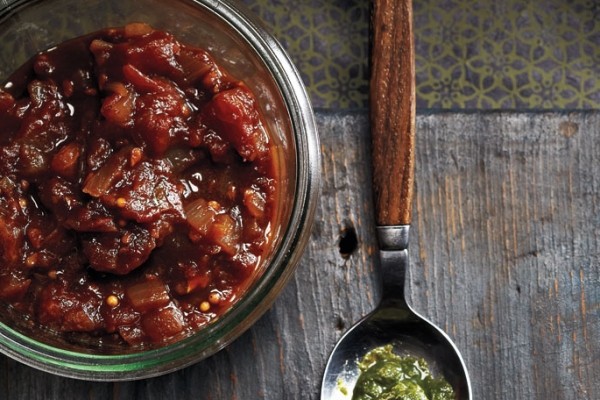 When you think of jam, you probably have something sweet in mind. One of the fastest growing condiment segments, however, is full of low- and no-sugar products: savory jams are on the rise in stores and eateries all over, according to NPR's The Salt. These jams utilize familiar products like berries, onions, and tomatoes in less traditional ways.
The trend to savory jams made with fruits and vegetables was made possible by the emergence of lower sugar pectin products. In order for jams to properly set in days past, a large amount of sugar – usually about two-thirds of the total jam's weight – was required. The use of new gelling agents like calcium chloride allows for much less sugar to be used while still resulting in a perfect spreadable texture.
When this technological advance was combined with the salty-sweet craze of recent years, interesting jams started springing up everywhere. One example comes from Baltimore's Blacksauce Kitchen, where owner Damian Mosley was looking for a way to stretch the seasonal rhubarb supply. "I decided one day to see what would happen when I smoked a boxful of rhubarb and turned it into jam," Mosley says. "Much to my amazement, it held onto the smoke." And so a new menu item was born.
While your imagination may be running wild with ideas for new savory jams, keep in mind a few safety warnings. Less sugar means more water, which can be a breeding ground for unpleasant microorganisms. Using vegetables or other low acidity ingredients can raise the pH of the product, which can increase the chances for botulism. Any preserved jam with a pH higher than 4.6 is not safe to eat. If in doubt, be sure to keep your jam refrigerated and use within a week or two.
Photo of Zesty tomato jam from Canadian Living: The Ultimate Cookbook byCanadian Living Test Kitchen