Did someone find KFC's secret fried chicken recipe?
August 20, 2016 by Darcie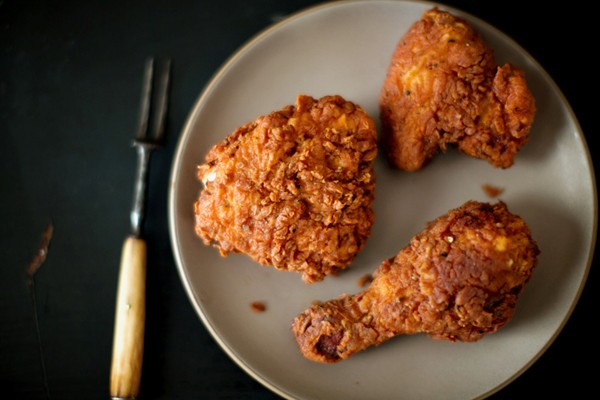 Over the years, many people have claimed to possess the "secret recipe" for Kentucky Fried Chicken's "blend of 11 herbs and spices" developed by Colonel Harland Sanders. None of the claims have turned out to be true, but the latest comes from a relative of the late Sanders. A reporter for the Chicago Tribune says he stumbled upon the recipe at the home of a nephew (by marriage) of the colonel.
The nephew, Joe Ledington, has a scrapbook once owned by Sanders' late wife, Claudia Sanders. The recipe was found tucked away in the scrapbook, inside an envelope that also contained Claudia Sanders' will. Yum! Brands, whos owns the KFC name, says that the recipe isn't the one used in the restaurants. Others doubt the veracity of Ledington's claim too.
But the 67-year-old Ledington, who used to work in Colonel Sanders' original restaurant, thinks it is the real deal. He recalls mixing up the ingredients for the chicken's coating and that this recipe seems to comport with his memories. A Tribune staffer used the recipe (published in the article), adding a bit of Accent (msg), and claims that the result "was indistinguishable from what it purchased at a KFC restaurant." If you like KFC's chicken, you might want to give it a try at home.
Photo of Rosemary-brined buttermilk fried chicken [Michael Ruhlman] from Food52 Genius Recipes by Kristen Miglore